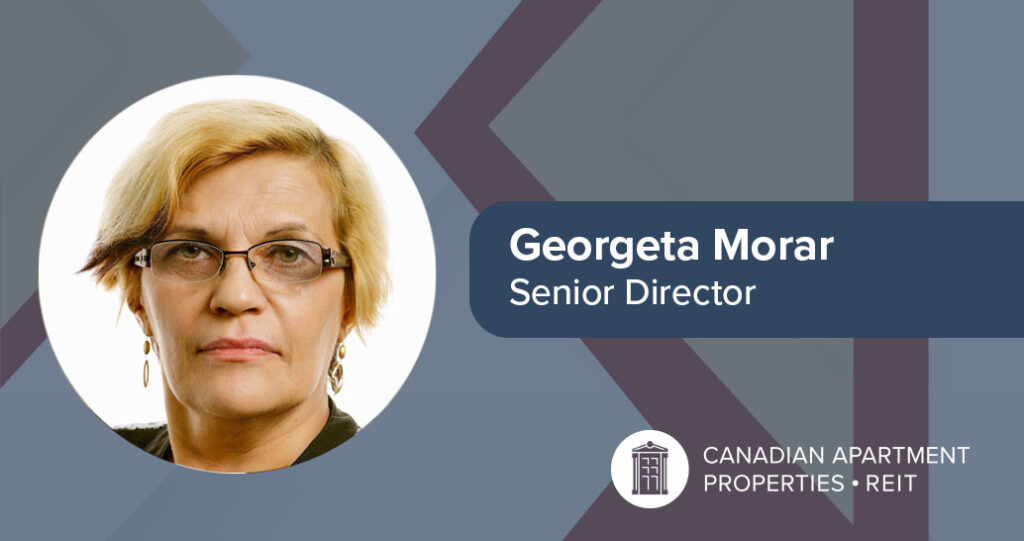 Senior Director, Operations
Georgeta has been working in the rental housing industry for close to 20 years! She joined CAPREIT in 2007 as an Operations Manager in charge of 2000 units primarily located in mid-town Toronto. Georgeta is beloved by her team and respected by everyone she works with. Her effective leadership, contagious enthusiasm and strong work ethic was rewarded when she was promoted to Director in 2016 and then again to Senior Director in 2019.
In January 2020, Georgeta was honored with the prestigious Thomas Schwartz Legacy Award. Tom Schwartz was the founder of CAPREIT and this annual award was created to continue his remarkable legacy and history of success. Tom always inspired people to do their very best through a continuous focus on leadership. It is in Tom's honour that we grant this prestigious award to one highly deserving employee each year. Georgeta was a very deserving recipient of this award as she truly embodied the meaning behind it. Over the years she has consistently led with compassion and transparency and inspired her team. Her commitment to her career, her residents, her employees and the company is a true testament to all her accomplishments over the years.
Georgeta has also led the charge for her region's commitment to the Rexall Walk To Conquer Cancer. She is part of the committee that organizes events and fundraisers and over the last 3 years they've raised over $4,000!
Top-Notch Resident Relations
Georgeta takes every opportunity she can to meet with and interact with her residents. Her wide open-door policy means residents feel heard and get solutions to their issues. Not only does she want to know when they report any concerns, she takes every chance she can to ask the residents if they are ok and if there is anything she may do for them.
One way Georgeta commits to resident satisfaction is by hosting yearly resident events, including Summer BBQs and Holiday Parties. It's at these events where you see the fruits of her accomplishments shine through as resident participation is extremely high. Getting to know her residents is Georgeta's favourite part of her job.
"You're Only as Strong as Your Team"
As a consummate team leader she is respected by her peers, praised by her residents, and a leader among CAPREIT managers. Georgeta's mantra is "You're only as strong as your team." Both she and her team members rarely take credit for anything they have accomplished themselves; they always credit the team.
Georgeta has been a regular part of CAPREIT's Lead Mentoring Program, first as a mentee and then as a mentor. Georgeta has said that being a mentor in the program has contributed to her own success, as she always learns something from her mentees.
Georgeta's incredible expertise with resident relations, leadership and mentorship, have us so eager to see what she does next!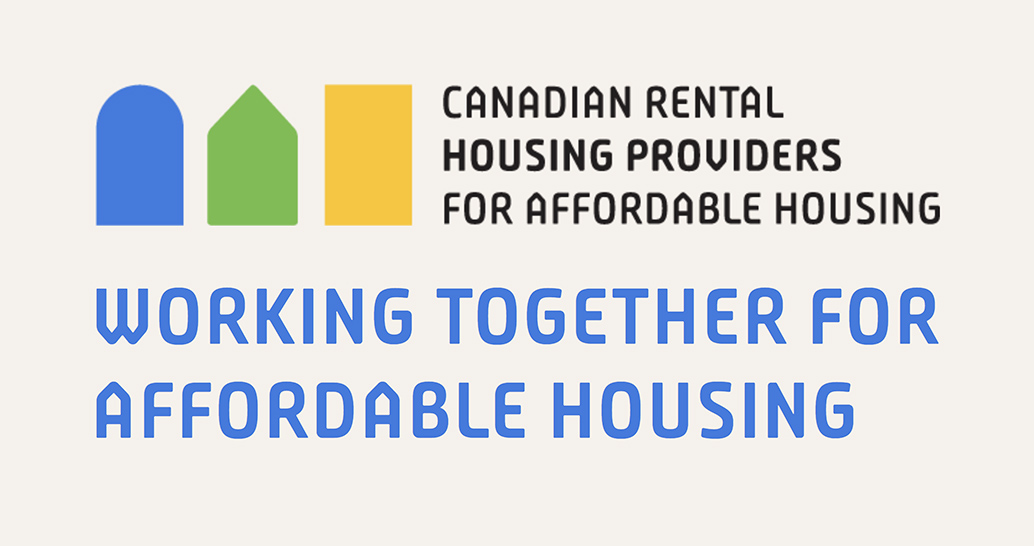 Five Major Residential Rental REITs launch ForAffordable.ca A window into how Canada's five largest publicly traded residential rental REITs operate and their ideas to address …