"Our people drive our growth."
Mark Kenney
President & Chief Executive Officer
"Our people drive our growth."
Mark Kenney
President & Chief Executive Officer
One simple thing inspires us above all others: care. It inspires us to reach higher, provide more and perform better. Whether you're a resident, one of our employees or an investor, care is our watchword and you can see it in everything we do.
For over 25 years, that sense of care and relentless commitment to quality has guided us in developing friendly, accessible, vibrant neighbourhoods, all across Canada. We're committed to our dynamic, close-knit communities, made up of multi-unit residences, and we stop at nothing to make certain they enjoy a quality of living second to none. Our attention to every detail ensures that they continue to thrive, welcoming one and all with real warmth. That's what makes each residence we offer a highly sought after, safe and secure place to call home.
All our properties are serviced by dedicated professionals, teams of caring employees who are concerned deeply about the people they serve. And as one of Canada's top employers, we offer every one of the people who work with us a diverse range of positions, an inclusive and diverse culture with ample opportunities to grow and develop a career.
Visit any one of our properties and you'll experience happy residents serviced by caring individuals who believe in their work. At every level, we work hard to make sure our residents enjoy a premier living experience and a world-class quality of life.
We're Canadian Apartment Properties REIT, Canada's largest publicly traded provider of quality rental housing. As at September 30, 2023, we own approximately 64,500 residential apartment suites, townhomes and manufactured home community sites well-located across Canada and the Netherlands.
Each one of us feels the call to care deeply, which puts us well on the way to being the best investment in Canada and around the world. And we bring that calling to everything we do every single day: managing our assets and operational processes systematically and investing in developing a healthy, supportive culture. It's why we're one of Canada's best employers and a premier residential real estate landlord.
We work hard to attract great residents by acquiring high-quality rentals in welcoming communities. Our residents are serviced by hard-working employees who are as devoted to delivering an unparalleled level of service as professional as they are themselves. As a result, we generate long-term, sustainable growth opportunities for Unitholders.
Over 25 years of successful growth
Driven by a remarkable history of caring, starting in 1997, we've never stopped growing. As at September 30, 2023, we have approximately $16.5 billion of investment properties in Canada and Europe. We've become Canada's largest residential REIT, have expanded internationally and we're now poised to become one of the most respected real estate trusts in the world. We grow our people as well. Our employees know that we care enough to invest in them, growing their leadership potential and developing their careers within the organization.
Social responsibility is high on our list of concerns. We take our corporate citizenship responsibilities very seriously. At all levels, we make regular corporate donations, commit to annual charitable fundraising goals and stay involved in community partnerships.
*Approximation as at September 30, 2023
We have 7 leadership competencies that form the bedrock of our culture and values. We adhere to them every day in our decision-making and the way we conduct business.
We offer a professional, dedicated team with a unique proactive management style. Canadian Apartment Properties REIT is a growth-oriented investment trust mandated to provide a safe, happy home to our thousands of residents and provide investors with long-term, predictable returns and cash distributions.
Mark
Kenney
President & Chief Executive Officer
Stephen
Co
Chief Financial
Officer

Jodi
Lieberman
Chief People, Culture and Brand Officer
Julian
Schonfeldt
Chief Investment
Officer
Mark
Kenney
President & Chief Executive Officer
Stephen
Co
Chief Financial
Officer

Jodi
Lieberman
Chief People, Culture and Brand Officer
Julian
Schonfeldt
Chief Investment
Officer
Working at Canadian Apartment Properties REIT
If you think you have the kind of caring attitude that inspires us, and you'd like to be part of a diverse and inclusive team that's making a positive difference, please contact us. We're always looking for dynamic individuals to join us. We offer exciting opportunities in a number of areas like Operations, Marketing, Investor Relations, Human Resources and more.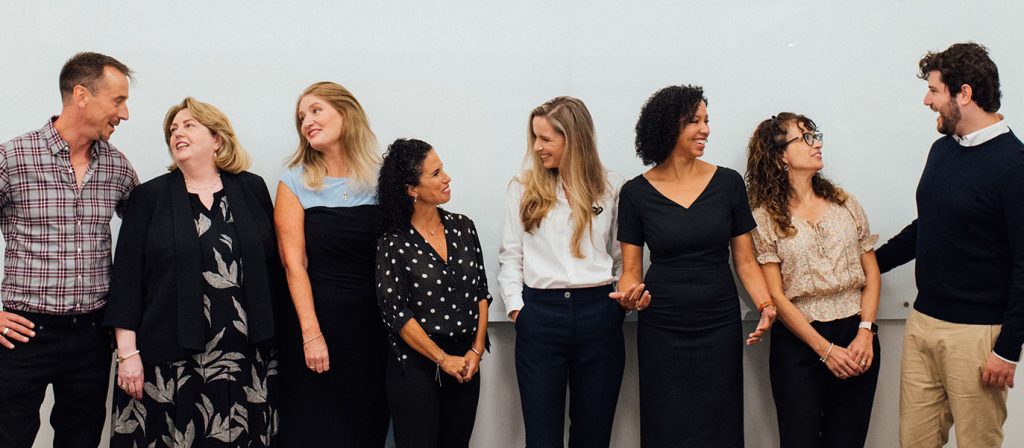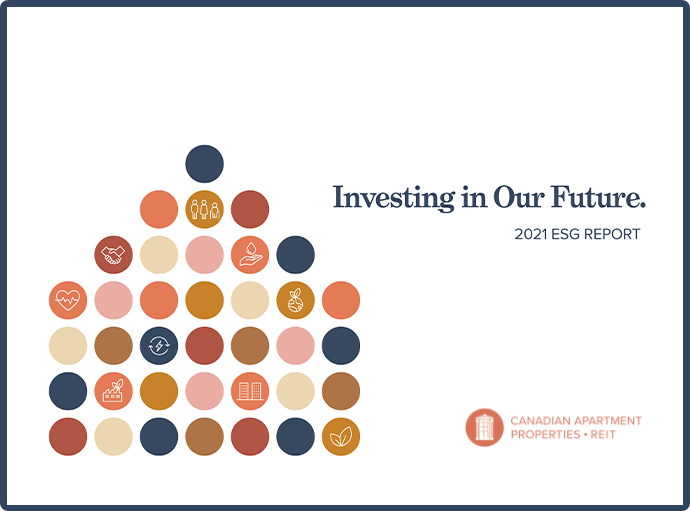 Our investments extend far beyond mere properties. They encompass all assets within our enterprise. This includes the people we employ, the tenants we house, the suppliers we engage, and the communities in which we operate.
Information for investors
Canadian Apartment Properties REIT is a fully internalized growth-oriented investment trust. We own freehold interests in multi-unit residential properties (including apartment buildings, townhouses and land lease communities) located in or near major urban centres across Canada.
Our investor relations materials explain our business objectives and the growth strategies we implement.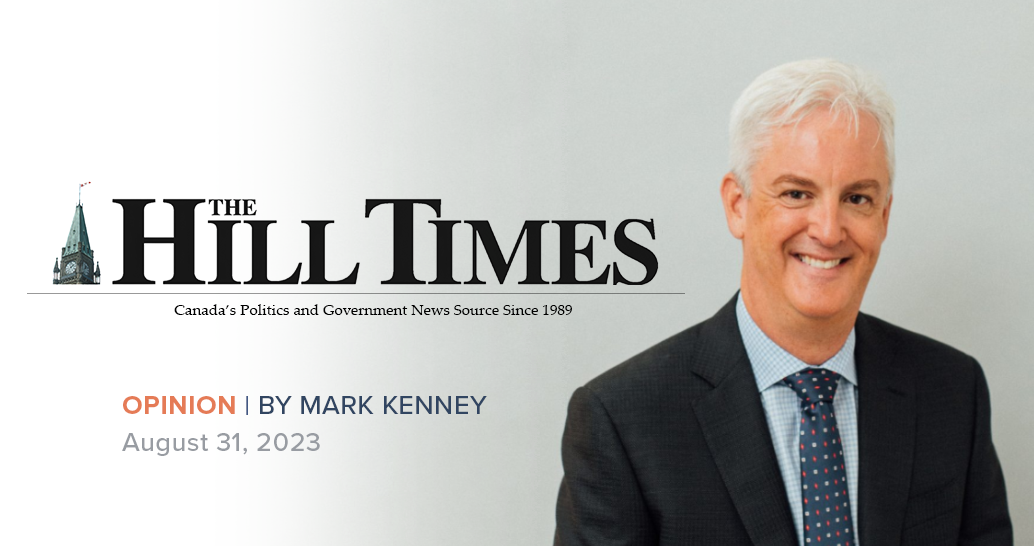 Op-ed published in The Hill Times. Expanded immigration can work hand-in-hand with the construction industry's goals to open the way to uild the 3.5 million ...
We welcome any comments and questions you might have. Feel free to contact us anytime by phone or email.