Tips for Moving in the winter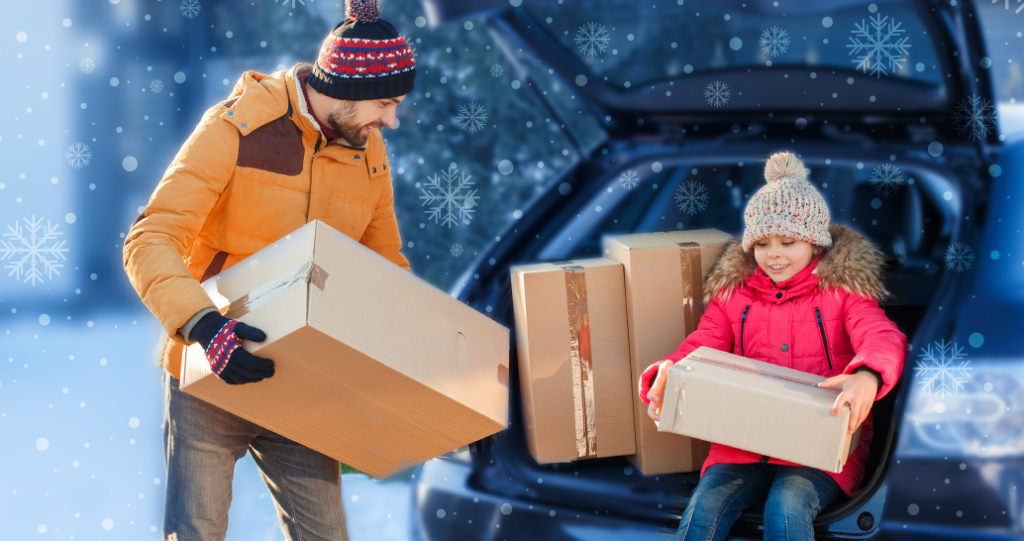 It's officially the time of year to start gearing up for winter!  While moving at any time of year can be stressful, moving in the winter can be extra challenging.  Winter conditions across Canada can vary, but overall, we can expect freezing temperatures, lots of snow and icy driving conditions.  The best way to set yourself up for a successful winter move is to be extra prepared and give yourself plenty of time.
Are you gearing up for a winter move?  Keep reading for a few tips to help everything run smoothly.
Be sure to take plenty of time to pack and prepare your old and new house or apartment as well as plan your move. 
This means hats, gloves, boots, coats as well as anything you need to clear the snow from your car or driveway. Even if you don't use all your gear during the move it will be helpful to have everything set aside once you've moved. Nothing is more stressful than digging through boxes trying to find something you need when you're already overwhelmed or running late!
This should include a shovel, brush/ice scraper, extra windshield wiper fluid and a case of salt in case you need to salt during the move.
For winter moving, layers are your best option. When going back and forth from inside to outside and from being active to sitting in the car you will want to easily be able to add or remove layers. We would also recommend a great pair of thermal gloves with grips to help keep heavy objects from slipping out of your hands.
A waterproof and sturdy pair of boots will make all the difference in keeping your feet dry and warm while you move. Most importantly your boots will need to have great grip and traction to prevent you from slipping on ice and injuring yourself. You can also try using removable grips in case of extreme weather conditions and heavy or black ice
Even with every precaution, accidents still happen. Invest in some extra bubble wrap and blankets for your valuables because… better safe than sorry!
Keep in mind if you are walking through snow and ice it will leave wet footprints on your floors. To avoid slipping keep a pile of extra towels in your car.
If you have movers, make sure you let them do the heavy lifting. Considering you've spent hours packing and will have to unpack and reorganize all your things- let the professionals take over packing and unpacking the truck.
If you can hire movers… do your research.  Read company policies, and reviews from customers and make sure to have all agreements and pricing in writing before you get started.  If you are not able to hire movers, ask some trusted friends for help.  If there is lots of driving involved- make sure to swap drivers.  Grab some food, drinks and snacks before moving day to thank your friends for all their help.
The last few tips we want to leave you with involve how to take care of yourself during the move and keep your stress levels low!  
Ask for all the help you need.
Be flexible and try not to rush through the day even if you are tired.  That's when accidents happen.
Find a sitter for your pet(s) and kid(s), even for overnight.  If possible, focus all your energy on a successful move.
Stay hydrated and make sure to take breaks to eat.
Stay dry and warm, and keep a few spare clothes in your car.  The only thing worse than being dry and cold is being wet and cold!
Keep extra socks handy.
Keep phone chargers in your car.
Take it one step at a time and take deep breaths!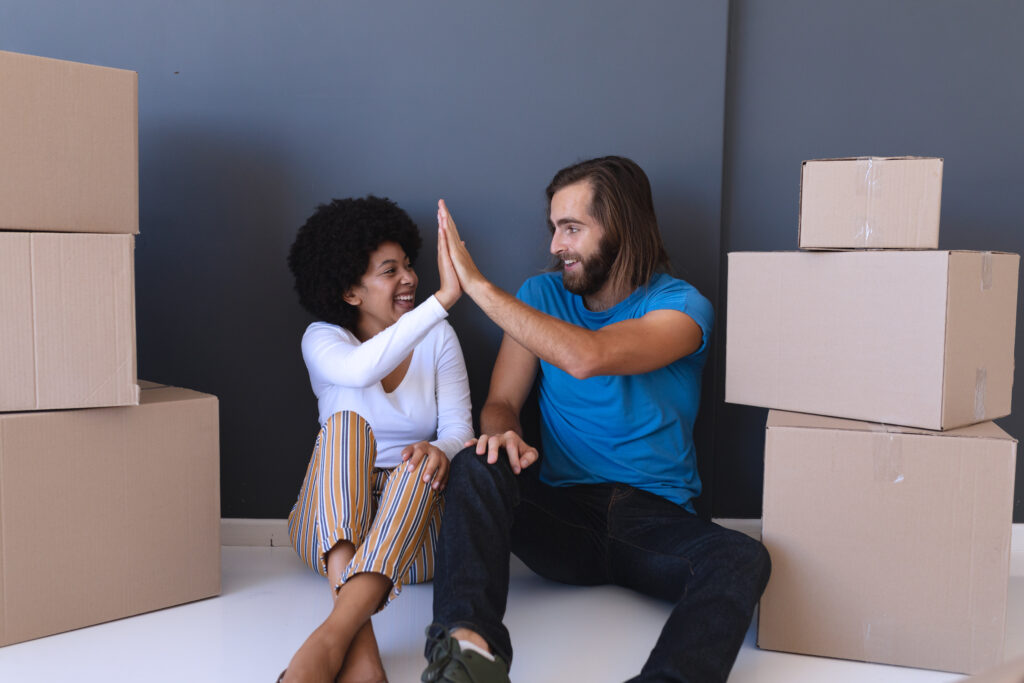 Once you've made it through a successful moving day, plan something cozy for yourself! Having a relaxing activity planned for the end of the day will help you get through the stressful moments during the day. Even if you don't have furniture in your new home or apartment home, grab some blankets (heated blankets if you have them), your favourite movie and your favourite take-out! Sit back, relax and enjoy your new place.
If you're looking for a great new apartment, Canadian Apartment Properties REIT has some available units.
When you rent with us you'll have access to:
A caring, professional onsite management team that works to oversee your properties
A convenient resident experience. We offer an online resident portal when you move in that makes it easy for you to communicate and interact with us.
Quality with a focus.  We have a mission to be the best place to live and are focused on continuing to improve your resident experience by investing in local communities.
You can view our available properties at capreit.ca/apartments-for-rent/
Once you are settled into your new place, here are some additional tips to help you feel at home:
10 helpful tips to keep your dog happy in an apartment.
Our furry friends are the joy of our lives, and we are the joy of theirs! Living in an apartment, condo or other small space can provide some difficulty when it comes to keeping our pets happy. We want to help you and your fur baby thrive in any setting, so we have come up with 10 helpful tips to keep your dog happy in an apartment.
https://www.capreit.ca/keeping-your-dog-happy-in-an-apartment/
Fun things for kids to do in your new apartment.
Moving to a new apartment can be stressful for both you and your kids. A new area, school and routine may seem overwhelming, but there are plenty of fun activities that you can do to boost their excitement and help them feel at home in the new apartment.
https://www.capreit.ca/fun-things-for-kids-to-do-in-your-apartment/
Tenant Insurance: what your insurance company might not be telling you.
You have more coverage than you think. Before you sign off, be aware of what your insurance company might not be telling you about your tenant insurance policy.
https://www.capreit.ca/tenant-insurance-you-have-more-coverage-than-you-think-blog/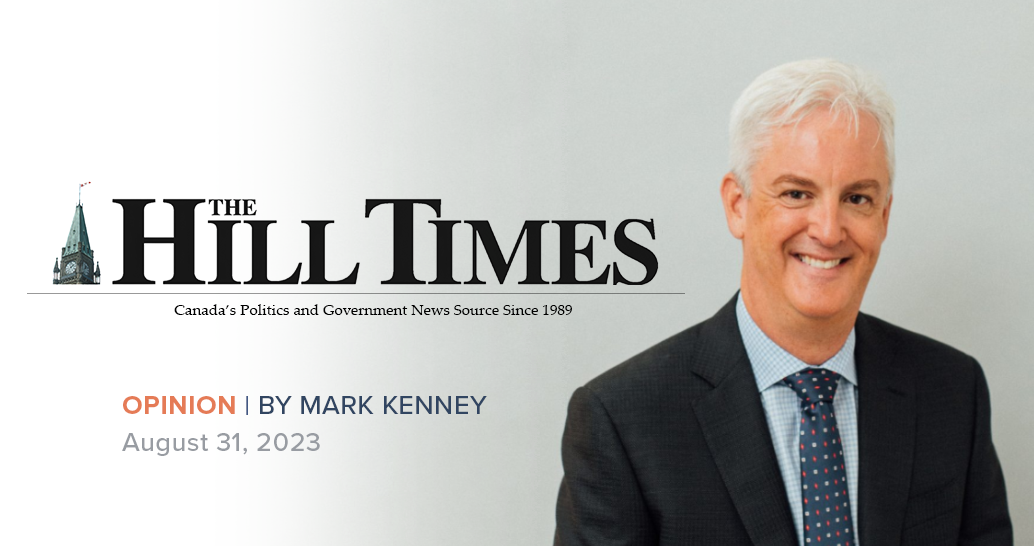 Op-ed published in The Hill Times. Expanded immigration can work hand-in-hand with the construction industry's goals to open the way to uild the 3.5 million additional homes we need above the current pace of construction.