Thinking of Buying a Luxury Condo? Think Again.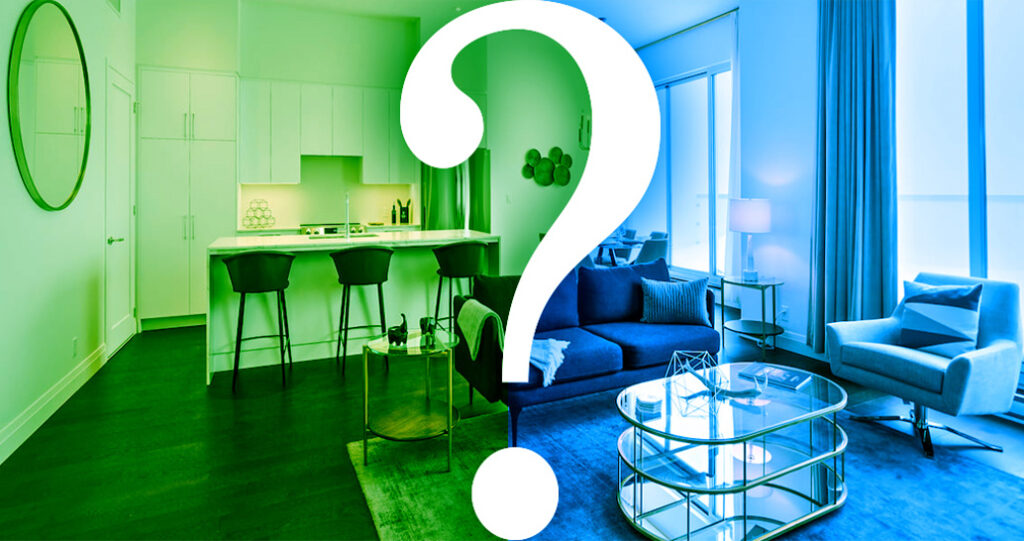 With a lavish lifestyle, buying your own luxury condo seems like the obvious choice, right?
Hold up – before you put down that hefty down payment and prepare yourself for years of responsibility, mortgage payments, condo fees, property taxes and insurance, let's make sure you are well informed.
In this article, we'll help you to reconsider your options so you can make an informed decision to get you settled into your new luxury apartment pronto.
The risks of buying a condo
First things first, let's run through some of the risks of buying a condo right now.
According to a recent report, condos are at high risk from reserve fund shortfalls. For newer properties – built from the millennium – Canadian condo owners are set to take the hit from their property predecessors who signed on for lower fees back in the day. This means – if you buy a condo – you could be looking at massive annual fee increases and lump-sum payments, all on top of the other costs associated with buying a home.
Nothing is completely predictable and that certainly goes for the housing market. With the Bank of Canada aggressively increasing lending rates to fight rampant inflation, the red-hot pandemic market continues to rapidly cool down. Buyers now face the very real risk of taking on debt for a deflating asset, and paying much higher interest rates on their mortgages.
Thought about luxury apartment rentals instead?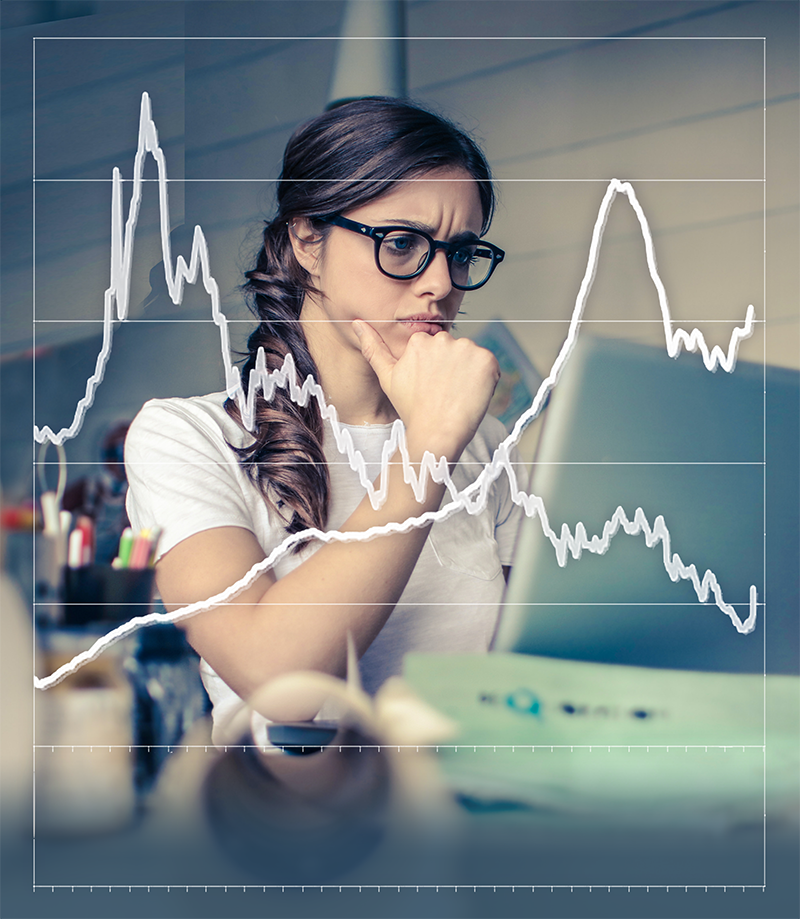 Advantages of renting over buying
Renting is a popular alternative that allows you to reside in a sought-after home and area without compromising on affordability, flexibility, or convenience. 
Even if money was no object, you can't deny that it's better in your own pocket. Renting provides you a host of opportunities when it comes to your finances. 
Not only does it enable you to live in more affluent areas for a much more affordable price, but it frees up the cash that you would otherwise spend on the down payment, taxes and insurance, condo fees, and the maintenance of your home. Perhaps you could splash the cash on other things – traveling, education, investing in other financial vehicles, saving up for family life or furnishing your home to a higher standard. 
When buying a home, patience is key. It can take up to 10 months from starting the home buying process to putting your feet up in your new abode. However, with luxury condo-style rentals – depending on availability – you can be in within a matter of weeks. 
Still saving up for your down payment? It can take years to save up for that all important deposit, which can be up to 20% of the purchase price. And now with increasing interest rates, mortgages are also rising quickly. In the time that you've spent saving up and sacrificing some of the finer things in life, you could be lapping up the luxury in yourapartment – in most cases, rentals only require one month's rent upfront before you move in.
Being tied to a mortgage and a home that would be time-consuming and expensive to move out of is a huge setback for someone with a luxury lifestyle.
On the flip side, luxury condo-style rentals come with a lot of flexibility and freedom. You could take the money you're saving up for a down payment and put it in a diversified portfolio instead to save for your future.
Not only does it enable you to live in more affluent areas for a much more affordable price, but it frees up the cash that you would otherwise spend on the deposit, taxes and insurance, condo fees, and the maintenance of your home.
So, when it's time to move on to your next apartment, you can just give your landlord the notice and be onto the next property in as little as 30 days*.
*Varies province to province, please check with your local residential tenancies act for appropriate notice to vacate periods
Going on vacation? Pack your bags, lock the door and be on your way. Don't worry about the maintenance of your property – that's covered (but more on that later)!
Who doesn't love a bit of convenience in their life? 
We get it – finding a home that has great transit options and is near good schools, restaurants, leisure complexes and designer shops is no easy task.
While having all of these on your doorstep is a winner, it doesn't come without its expense, particularly in areas like Vancouver and Toronto where the average property price stands at over $1 million.
But with rental properties, it is more than possible to live somewhere that provides all these essentials which is 1) not going to break the bank and 2) not going to take forever to become a reality. 
What services do you get by renting that you don't get by buying?
It's no secret that being a homeowner doesn't come without its stresses. Apart from the financial responsibilities of running a home, being responsible for the maintenance of the property – the inside and out – can be burdensome too.
That's where renting becomes even more appealing. With luxury apartments, you're covered! It is usually up to the landlord to sort out anything that goes wrong with the property; they're the ones responsible for maintenance and fixes in your rental suite.
And, as it's Canada, it's almost a given that it will snow at some point in the year and fall will come with a plentiful covering of leaves. Though with a luxury apartment rental there's no need to dust off the shovel or spend your weekends raking as – you've guessed it – your landlord will be accountable for this too.
For condos, condo associations often take care of these maintenance and services for you but you'll still be paying several hundreds of dollars on top of your mortgage every month. Often, this is equivalent to a substantial percentage of a month's rent.
To get the most out of a rental property, we recommend renting from a professional property management company – like Canadian Apartment Properties REIT – over an individual landlord.
The upsides of renting from a professional property management company over an individual
We're sure that many individual landlords are great but there may be some caveats if you rent from an individual landlord. For example, they may not even be in the country. Factoring in the distance and potential time zone differences, the communication isn't going to be easy and therefore any possible repairs are unlikely to be done quickly.
Professional property management companies take pride in ensuring that their tenants get the best possible customer service. Whether there's an issue with your property or you've got a quick question, you've got the reassurance that your answer is just at the other end of the phone.
A typical setup between an individual landlord and you as the tenant would see the landlord vetting you to check that you meet the criteria but it's not often that it's the other way round. Unless you've dug deep for reviews, you probably won't know what the landlord is like or if anything is done properly until you're one of their tenants. 
From taxes, insurances and the rest of the legal paperwork involved, with companies like Canadian Apartment Properties REIT, you're in safe hands. All building managers get support from the company to ensure that everything is compliant, legal and up to date. This gives you the peace of mind that you're living in a property that's up to standard. 
If you've got your eye on a property but it's not available right now, fear not. Canadian Apartment Properties REIT has a large portfolio of rental properties and luxury condo-style apartments elsewhere that may be a perfect match for you – something that you wouldn't necessarily have access to with an individual landlord.
Here are just a couple of the luxury condo style rentals that Canadian Apartment Properties REIT has to offer right now.
Majestic is a good match for anyone who has expensive taste and likes to live in peak comfort. With a choice of one, one and half or two bathrooms, they're fit for singles, couples and families too.
No expense has been spared in these suites as they all come equipped with the very best premium stainless-steel appliances, stone countertops, hardwood oak floors, private terraces or balconies, large closets with walk-ins (in select units), in-suite laundry, and central air conditioning for those warmer nights.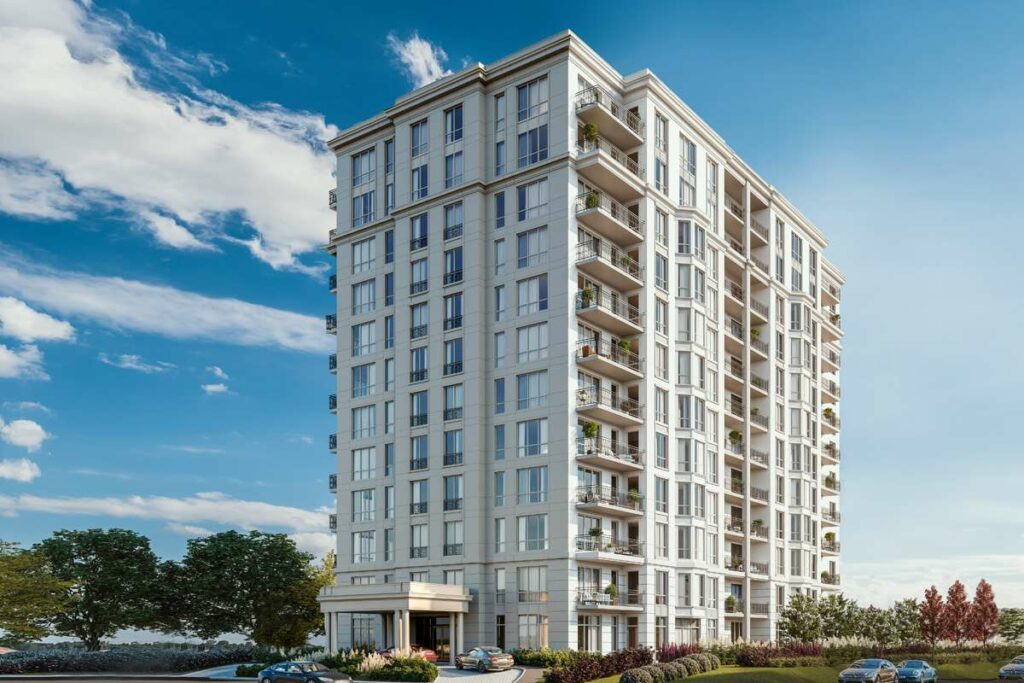 Not only do you get to appreciate the elegant architecture and its beautiful surroundings, but you can also fully immerse yourself in the high life with the exclusive amenities that are included when you rent at Majestic. These include:
Rooftop terrace
Modern gym with Echelon smart gym equipment/li>
Ground floor lounge
Security system
Private lockers
Bicycle storage
Electric car charging stations available
Car wash area
If this isn't enough to sway you, Majestic is conveniently located to the highway and public transportation as well as all the essentials. Within a short distance, you can find:
Namur Metro Station
Décarie Autoroute
Supermarché PA Westbury
Decarie Square Mall, Walmart Supercentre
Many restaurants
Hampstead and Mackenzie-King parks
Côte-des-Neiges Sports Complex
Segal Centre for Performing Arts
Jewish General Hospital
Like Majestic, The Onyx is not one to be glossed over on your hunt for a luxury apartment rental. Coming with stainless steel appliances, quartz countertops, large closets with walk-ins (in select suites), floor-to-ceiling windows, in-suite laundry, private balconies, central air conditioning and 9- to 10-feet ceilings, you'll be sure to find everything you need in one of these suites to live a decadent lifestyle. 
If you're one for outdoor living 365 days a year, The Onyx is perfect for you. Overlooking the exceptional views of Griffintown and downtown Montreal, the multifunctional rooftop terrace features a running track, vegetable gardens and a heated outdoor lounge area with barbecues, patio chairs and tables.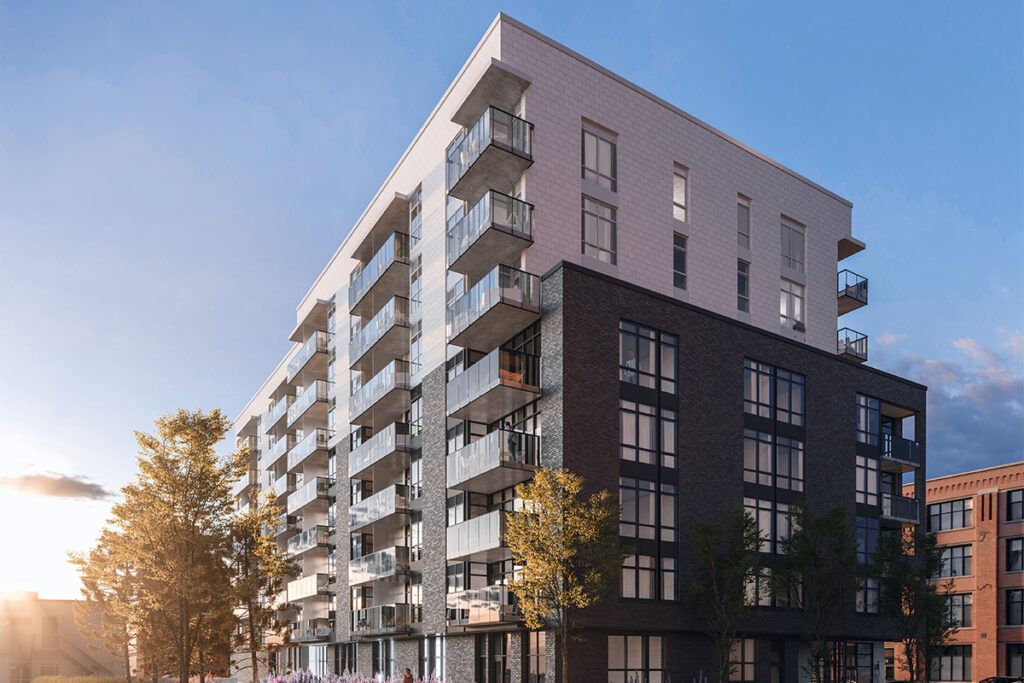 On top of this, The Onyx boasts:
24/7 luxury lounge with work area, kitchenette & fireplace
Fitness centre with Echelon smart gym equipment
On-site parking
Security system
Private lockers
Street accessible bicycle storage room
Electric car charging station available
Now that we've weighed up the pros of renting and the cons of buying, which one is for you? 
If you're now on the hunt for a luxury apartment rental, feast your eyes on all of Canadian Apartment Properties REIT's apartments for rent.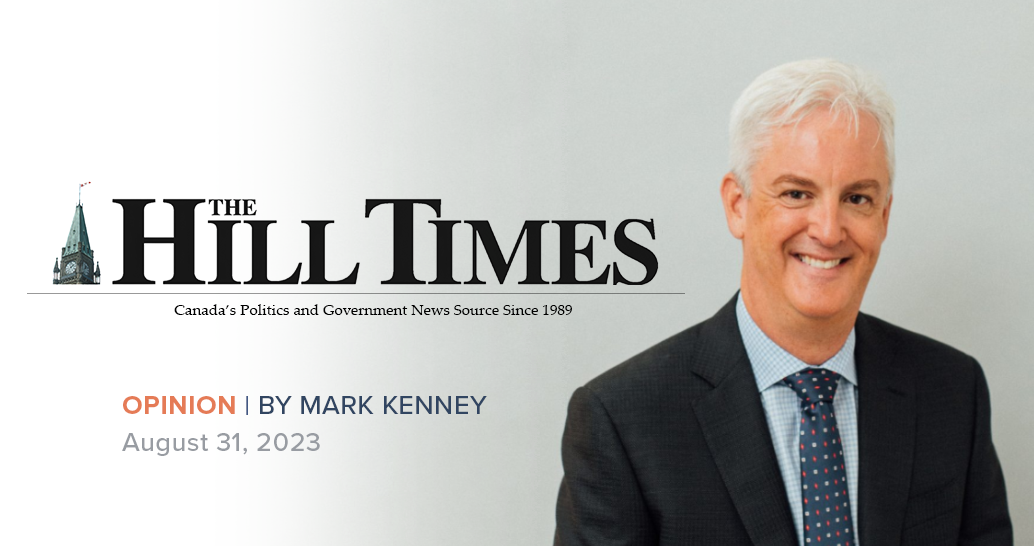 Op-ed published in The Hill Times. Expanded immigration can work hand-in-hand with the construction industry's goals to open the way to uild the 3.5 million additional homes we need above the current pace of construction.