10 tips for finding off campus housing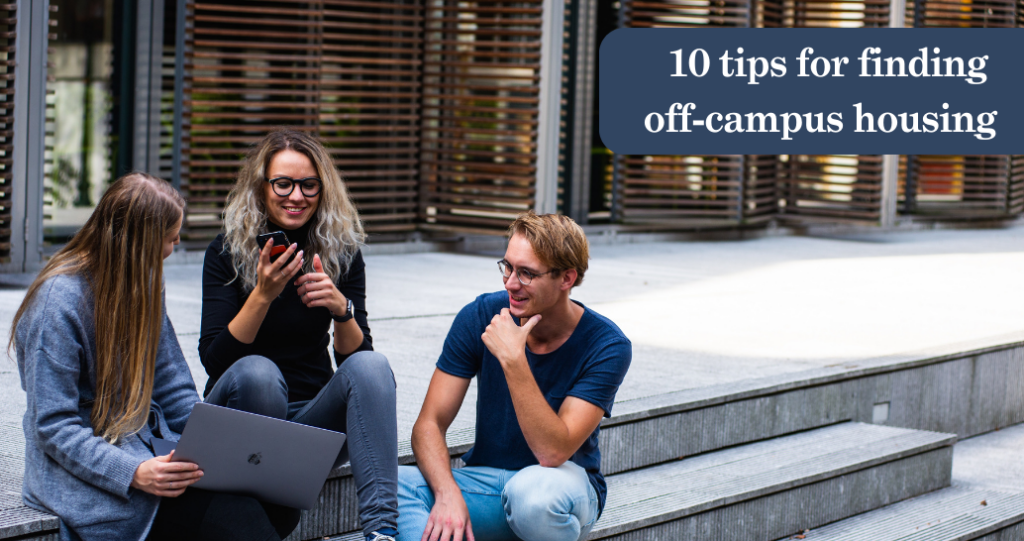 As a student, trying to find the perfect off-campus housing can be a challenging experience!  From providing first and last month's rent up front to deciphering a lease for the first time and finding affordable housing – there are many factors that can feel overwhelming.  When you're searching for off campus housing, the right mindset and a little bit of organisation will come a long way! 🏠🎓📚
Be sure to begin your search as soon as possible to give yourself ample time to find the right place. Additionally, don't be afraid to ask for help. Reach out to friends, family, or your school's housing office for guidance and advice. Finally, staying organised is key. Keep track of important dates, deadlines, and paperwork to ensure a smooth transition into your new living situation. With a little preparation, finding the right housing can be smooth and stress-free! 
If you're not sure where to start, we've put together a list of 10 important tips to help you find a great place to call home for the year! 🏠
1. Start looking early. 
Most great places to live will be taken come August, so, if possible, start searching before the summer break.  This includes searching for potential roommates. You'll want to spend time getting to know the person or people you will be living with before you sign a lease together!
2. Research the neighbourhoods and areas surrounding the campus, including considering transportation options and proximity to campus.  Will you have access to a vehicle?  If not, you will need to live somewhere with easy access to public transportation.  If you plan on having a car, make sure you ask about parking (availability, price, if underground parking is available).
3. Look for student-specific housing options. 
Even if you are looking for housing off campus, there will still be many options that cater directly to students.  Not only will these options usually be close to campus – there is safety and comfort in knowing the majority of other tenants in your building will also be students.
4. Set a budget and stick to it. 
Finding off campus housing is different, not every lease will include the same utilities and amenities and it is extremely important to thoroughly read all of your paperwork before signing a lease.  Map out your budget including the rent you will be able to afford with and without utilities.  Consider these expenses when you are putting together your budget:
Rent
Security deposit (where applicable)
Utilities (water, electricity, gas, internet, cable, etc.)
Parking
Insurance
Move-in/out fees (movers, van rentals etc.)
Pet fees
Amenities (gym, pool, clubhouse, etc.)
Furnishings (furniture, appliances, etc.)
5. Ask for recommendations from friends and family who have lived off-campus.
This can include any resources provided through the school and social media (Facebook groups are a great place to connect with other students and ask questions).  It's important to read reviews and ratings online to get an idea of what others have experienced.  It is also possible to look up specific properties for bug infestations online.  The more research you can do, the better.  At the end of the day, it will be up to your discretion to make the best possible decision based on your budget and preference, give yourself time to consider all contributing factors.
6. Visit potential rentals in person. 
Take the time to check out multiple listings and compare prices and amenities.  Although certain properties may be more expensive up front, when all things have been considered they may end up being your best option.
7. Get to know your rental housing provider.  While you may not have direct contact with your rental housing provider during the year, they have a great amount of influence over your quality of life while you live on their property.  Make sure your rental housing provider is responsive and friendly.
8. Understand the terms of the lease agreement and ask questions if anything is unclear.
Each lease may be similar, but it is important to read all the fine print before signing.  Learn more about understanding your lease and the application process at https://www.capreit.ca/things-you-should-know-before-renting-blog/
9. Before making your final decision make sure you have spent time in the area.
Walk around different times of day and night to ensure you feel safe and comfortable.  Note if basic amenities are close by and accessible and if you enjoy the energy of the area.
10. Have a plan in place for any unexpected situations, such as emergency repairs or roommates backing out.
Your budget should always leave room for a rainy day!  Make sure you are not stretching yourself out so thin that if there were to be an emergency you would be left without options.
Although searching for off campus can be stressful, it's a great way to gain independence and responsibility!  Remember to plan ahead, stay organised, and be patient in your search, and you're sure to find a place that feels like home.  🏡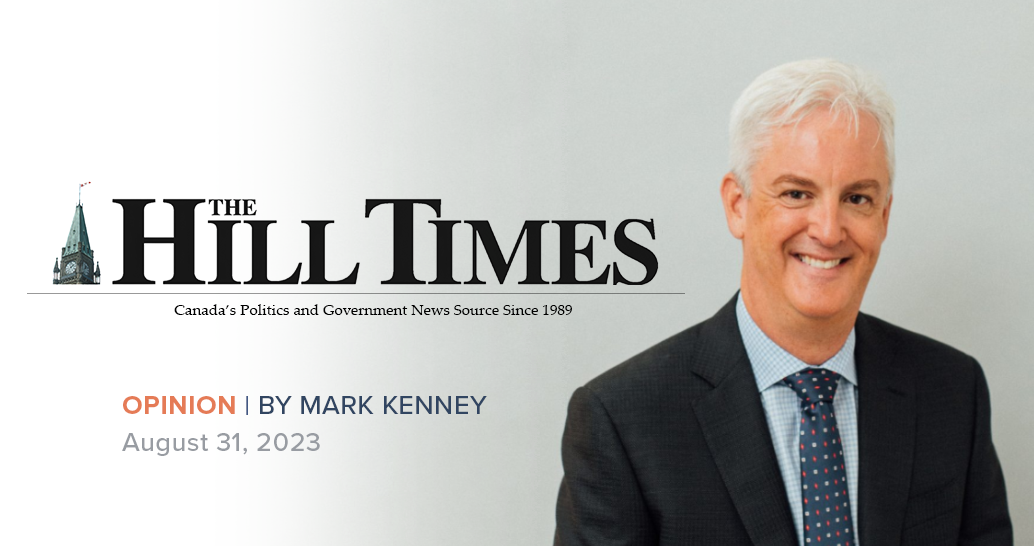 Op-ed published in The Hill Times. Expanded immigration can work hand-in-hand with the construction industry's goals to open the way to uild the 3.5 million ...