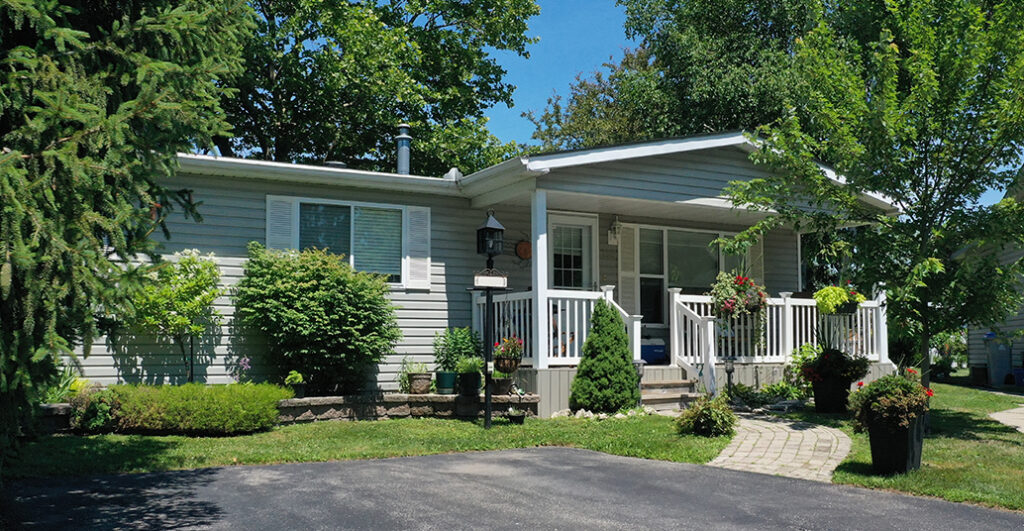 Looking to buy a spacious home with easy access to amenities that doesn't cost you your life savings? The traditional model of homeownership is to buy the land and the home that is built on it. However, these homes are typically expensive, not to mention the added costs of mortgage payments and property taxes. For those looking to cut down on the cost of homeownership while enjoying all the other benefits of community living, land lease homes are the ideal solution.
Before you take a peek at the multiple benefits of a land lease home, let's take a look at what exactly a land lease home is.
Land lease is a homeownership model where people can own their homes without having to buy the land. These homes are typically 30 percent cheaper than the average price of homes in the surrounding areas. Apart from the affordability, homeowners get all the benefits of living in a tight-knit community while having a beautiful home to raise a family or live comfortably in their later years. The concept of this type of homeownership has been around for many years but has only gained popularity recently.
Land lease is especially appealing to first home buyers, families and retirees looking to free up money for other priorities in life while continuing to build equity. It is the ideal solution for retirees who want to sell their larger family home and move into a smaller home without requiring financing. The land lease model of homeownership is also a great option for younger families, couples and singles who want affordable homes.
A land lease home is the right choice for those who want to live in a particular neighborhood without sacrificing style, privacy, and space.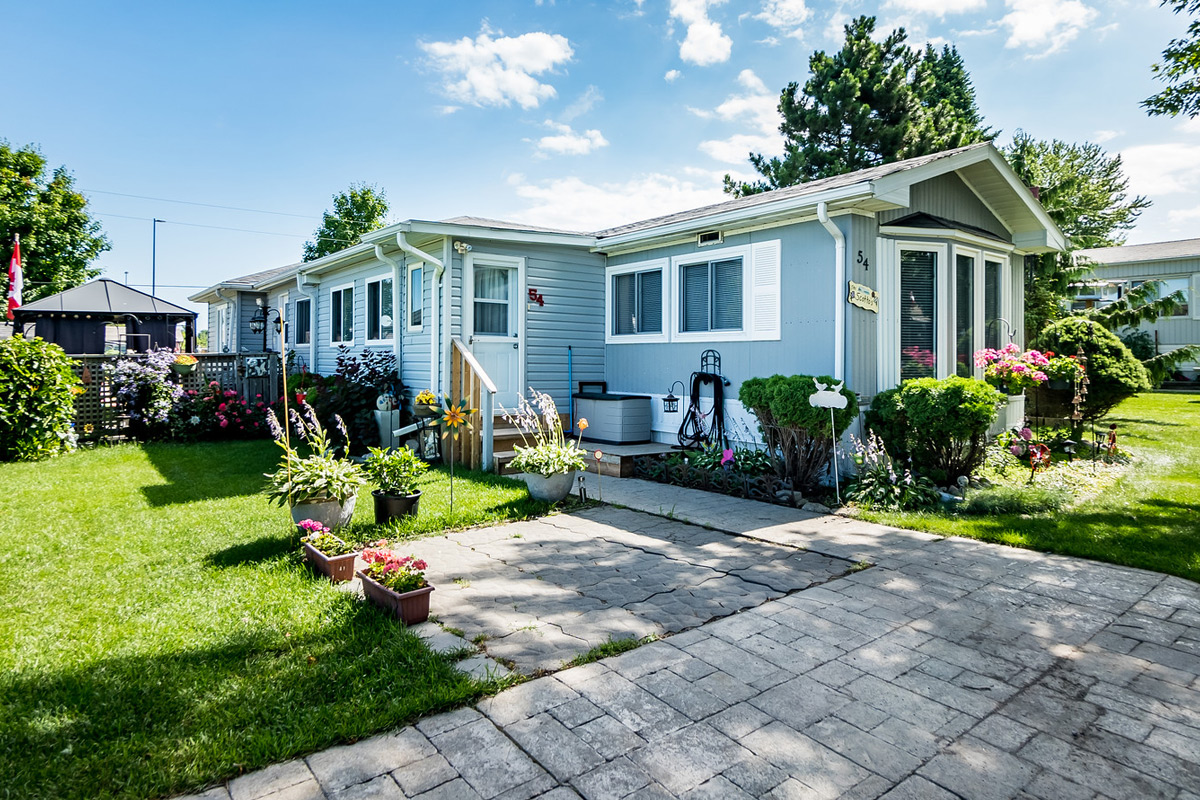 Top features and benefits of a land lease home
The most obvious benefit of owning a land lease home is affordability. While the cost of the home itself is lower than traditional homes in the neighborhood, there are additional cost savings in terms of lower mortgage payments and taxes. Here is a closer look at the top benefits of a land lease home.
The average price of homes across Canada went up by 21 percent in 2021 to reach $748,450 from $618,587 in 2020. In the most expensive markets, such as Greater Toronto and Greater Vancouver, the seasonally adjusted price for homes is $1.2 million. In Ontario, specifically, housing prices averaged $860,443 in 2021 and are projected to reach $942,325 by the end of 2022.
While there are regional variations in housing prices, it's no secret that for many people, these homes are unaffordable. Real estate boards and experts are predicting continued year-on-year increases in price in 2022 and beyond as the low-interest rates witnessed during the pandemic are set to go up.
Canadians are increasingly looking for affordable homes in prime locations that give them all the benefits of living in a vibrant community.
Land lease is the ideal solution for young singles, couples, professionals, and seniors looking to own a beautiful home without breaking the bank. For instance, a brand new 3-bedroom, 2-bathroom home in the  Saugeen Acres Canadian Apartment Properties REIT land lease community in Ontario costs anywhere from $429,999 to $500,000. This is significantly less expensive than the average price of freehold homes in Ontario ($860,443).
Affordability is the biggest advantage of buying a land lease property as you will not be paying for the land. If the land lease lasts for a long time, it makes for a sound investment. In addition, land lease homes offer an easier opportunity for first-time homebuyers and young professionals who are not looking to make a huge down payment towards their new home.
Buying a home in a land lease community can also mean lower mortgage payments compared to freehold homes. This is because the purchase price of land lease homes is lower.
The same principle applies to the tax you will be paying. Property taxes are lower for land lease homes compared to traditional homes because you need to pay tax only on the home. Lowered mortgages and taxes add to the overall cost saving when you choose to live in a land lease community.
Once you pay off your mortgage, the only cost is your lease which is lower compared to the mortgage payments.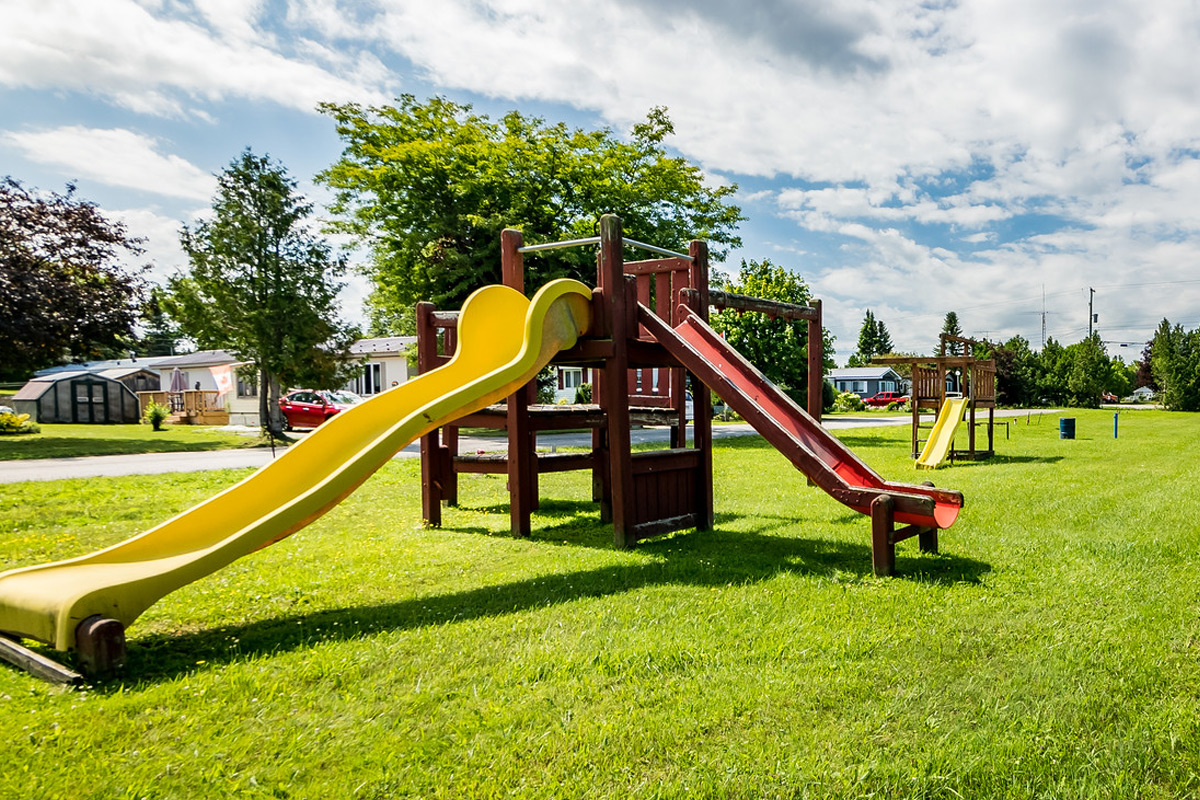 Land lease homes are like other residential communities where there is easy access to common facilities and services. These amenities typically include swimming pools, tennis courts, conference or party rooms, private playgrounds, and other facilities.
While land lease homeowners are responsible for the upkeep of their homes, the common areas and services are maintained by the community manager. These areas include community buildings and pools, while services like landscaping are taken care of by the community manager.
Many land lease homeowners and prospective buyers wonder if they can modify the home, landscape, or yard. It is possible to make home renovations and changes to the home's exterior or landscaping. You can also build a deck or a shed. However, the local guidelines will need to be followed to make any additions or alterations to the land lease home. This helps ensure the safety regulations specified in the guidelines are followed.
Most home renovation projects in a land lease community will require municipal permits, while any construction will also need advance community approval. The land lease Community Manager can assist you in this regard.
Most commercial land lease properties are conveniently located within minutes of all amenities aligned with the modern lifestyle. Residents of land lease communities find it easy to access public transit, schools, shopping, entertainment, and restaurants. In most cases, all these amenities are located within walking distance from the land lease community.
For instance, Saugeen Acres in Port Elgin, has easy access to a wide range of amenities, including shopping and services. Pathways, parks, playgrounds, dining avenues, and recreation centres are nearby, as are a theatre and a golf course.
Canadian Apartment Properties REIT land lease communities are located near well-developed areas, allowing land lease home buyers to enjoy the perks of living in high-priced areas that are otherwise not affordable. For example, a 3-bedroom, 2-bathroom home in Port Elgin, Ontario can cost upwards of $700,000.
Easier pathway to homeownership
Buying a traditional home can be a stressful experience for most people. Applying for a mortgage, making down payments, and browsing thousands of homes becomes overwhelming very quickly.
In most land lease communities, the community managers simplify the process of buying the home. In some cases, they connect buyers with lenders to streamline the mortgage process. They can also help with selling the land lease home.
Choosing the right land lease home
Buying a home in a land lease community is a smart way to save on costs while enjoying the perks of living in a vibrant, close-knit community. Most land-lease communities are professionally managed and come with quality amenities that foster a sense of community as residents feel connected and supported. While services, association fees, and amenities do vary between land lease communities, choosing the right one for your needs is important. Consider your budget and requirements in terms of space, number of bedrooms, and the kind of amenities you want before selecting a land lease community. Talk to land lease community managers and real estate professionals while browsing the FAQ section of the land lease community.
Have you considered one of our land lease communities?
By leasing land in a community, you have the option of owning your own home, bringing your mobile home or renting a home. Search our communities >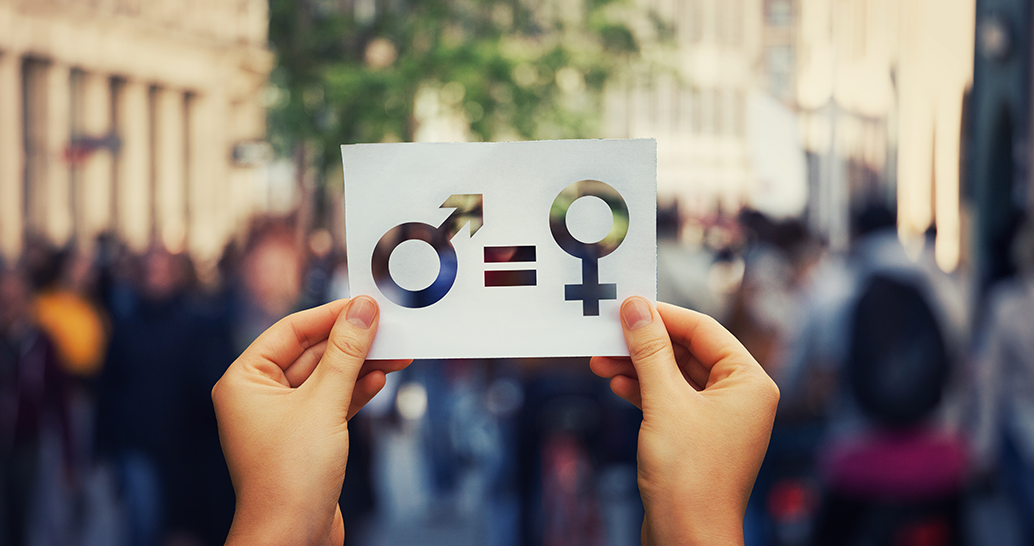 Equileap's latest report shows that only 28 companies globally have closed the gender pay gap, and just 18 have achieved gender balance at all levels. …