How to maximize your space in your apartment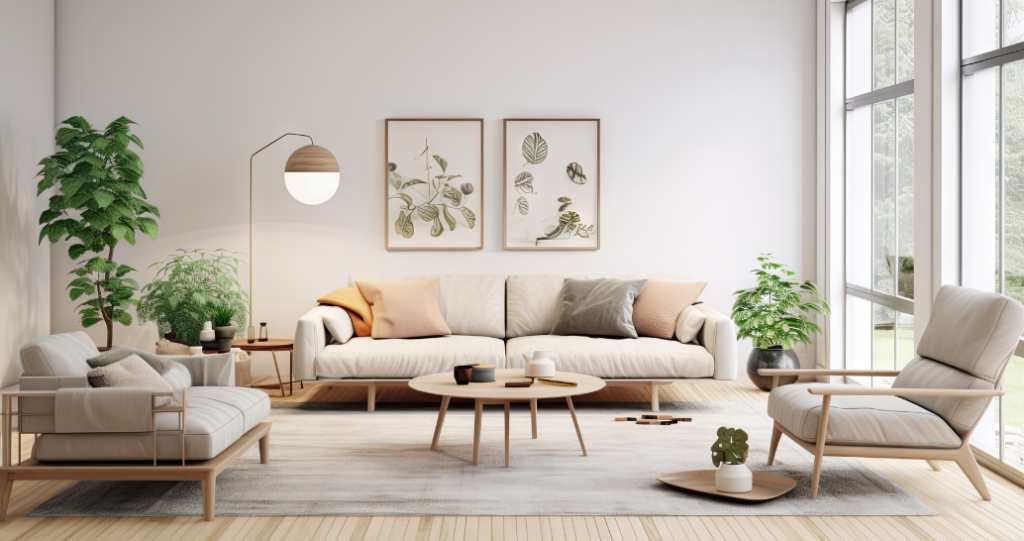 At Canadian Apartment Properties REIT (CAPREIT) we believe that with a little creativity and organization, you can maintain a delightful and clutter-free living space. 🏡✨🌼
Here are some simple ways to make the most of your apartment square footage, no matter the size:
Identify Underutilized Spaces for Storage:
When you are deciding what areas to use for storage, it's important to identify the underutilizsed spaces within your apartment.  These spaces are often hiding in plain sight and can provide valuable storage opportunities.
Under Furniture: The space beneath beds, sofas, and tables can become home to storage bins or drawers, keeping items neatly tucked away.
Vertical Space: Look up and see the potential of your walls. Install shelves, hooks, and racks vertically to store items like books, decorations, and accessories.
Corners and Nooks: Transform awkward corners or small nooks into functional storage spaces. A reading corner, mini office, or even a small wardrobe can fit seamlessly into these areas.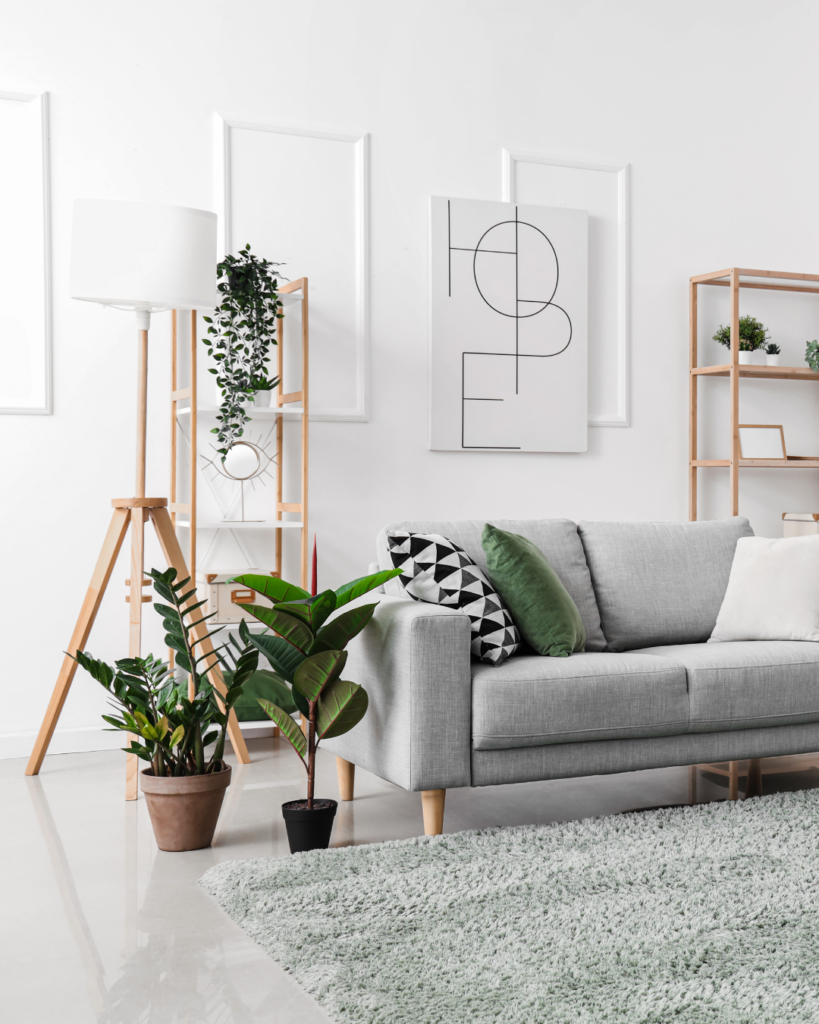 Invest in Versatile Furniture and Storage: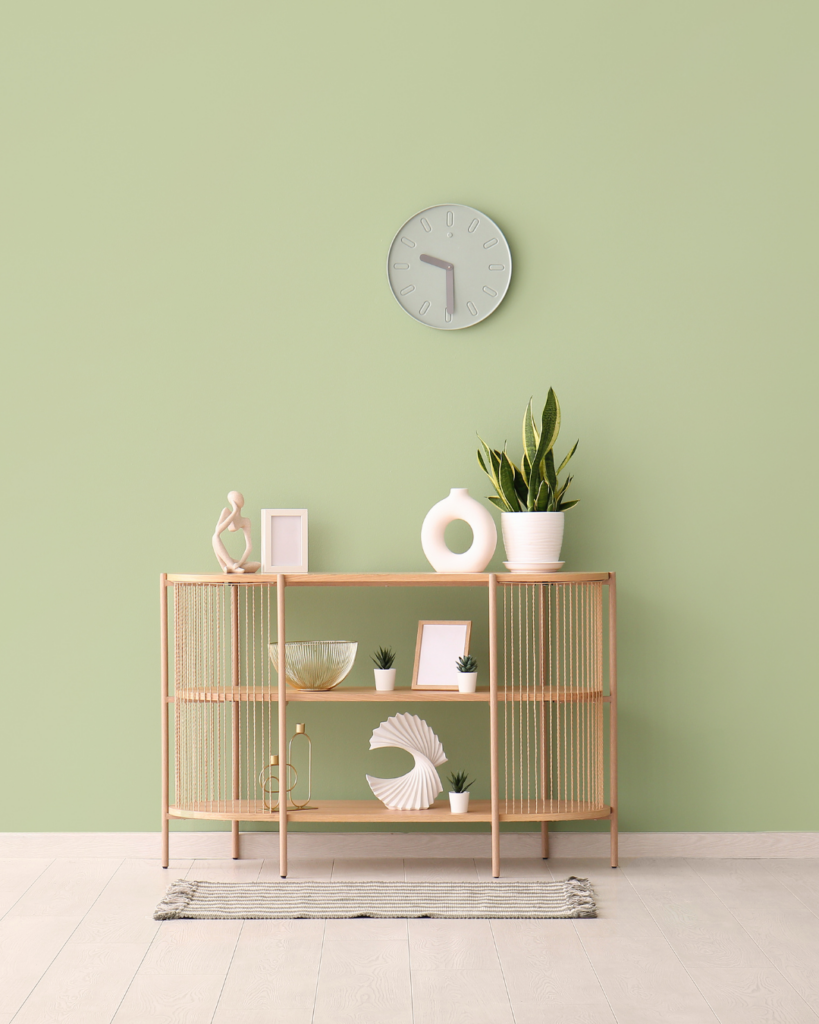 When you live in a small space, choosing the right furniture can make a world of difference.  Many furniture brands now offer "condo size" furniture and pieces of furniture that can serve multiple purposes as well as hidden storage opportunities.
Foldable Furniture: Invest in foldable dining tables, chairs, and sofa beds. These pieces can be expanded when needed and stowed away when not in use.
Floating Desks and Tables: Floating furniture items, like desks or tables, can be mounted on walls and folded down when needed, saving valuable floor space.
Storage Ottomans: Incorporate storage ottomans in your living room. They serve as seating while offering space to store items like blankets, pillows, or even board games. Some ottomans take it a step further, folding up during the day as a comfy footstool, and expanding by night into a single bed. Great when you are hosting guests!
Creative Storage Options:
Getting creative with your storage solutions can elevate the functionality and aesthetics of your apartment:
Mirrors: Use mirrors strategically to create an illusion of a larger space while reflecting light. Choose mirrored furniture or wall mirrors to achieve this effect.
Hanging Gardens: If you're a plant enthusiast, consider creating hanging or wall-mounted gardens. This not only adds a touch of greenery but also frees up precious floor space. (It's always a good idea to check with your housing provider to ensure that such arrangements are allowed within your living space.)
Pegboards and Magnetic Strips: Mount pegboards or magnetic strips to hold items like kitchen utensils, tools, or office supplies. These solutions keep essentials organised and easily accessible.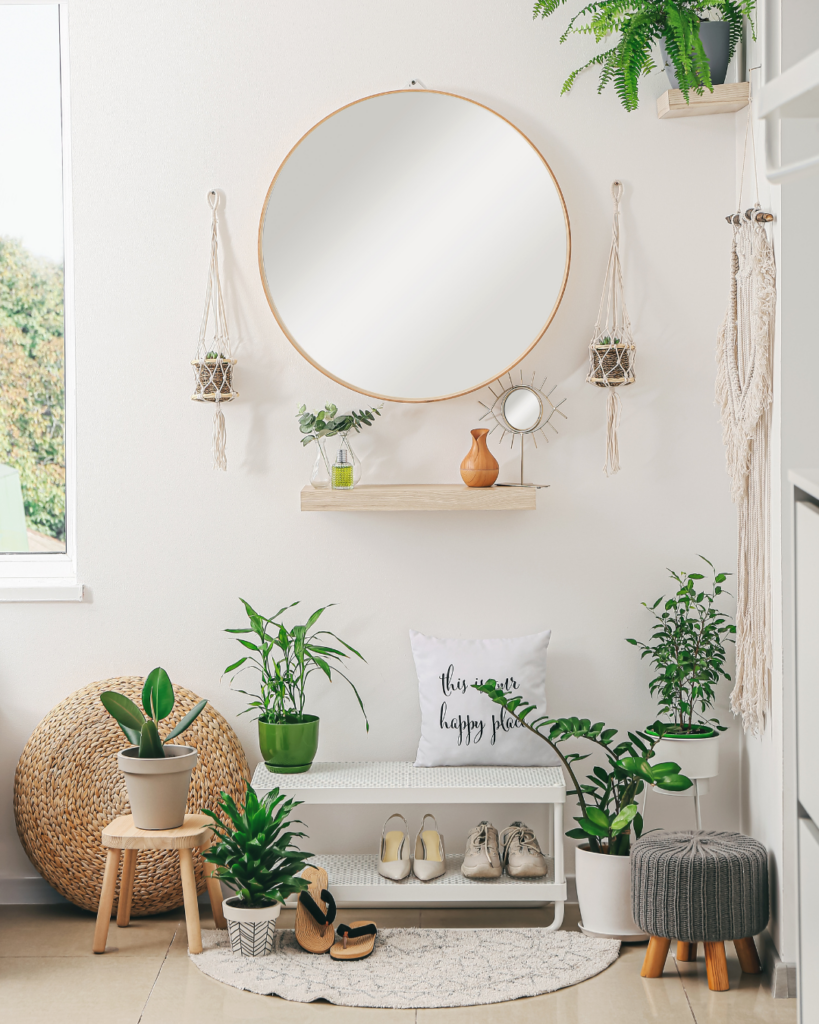 Declutter, declutter, declutter!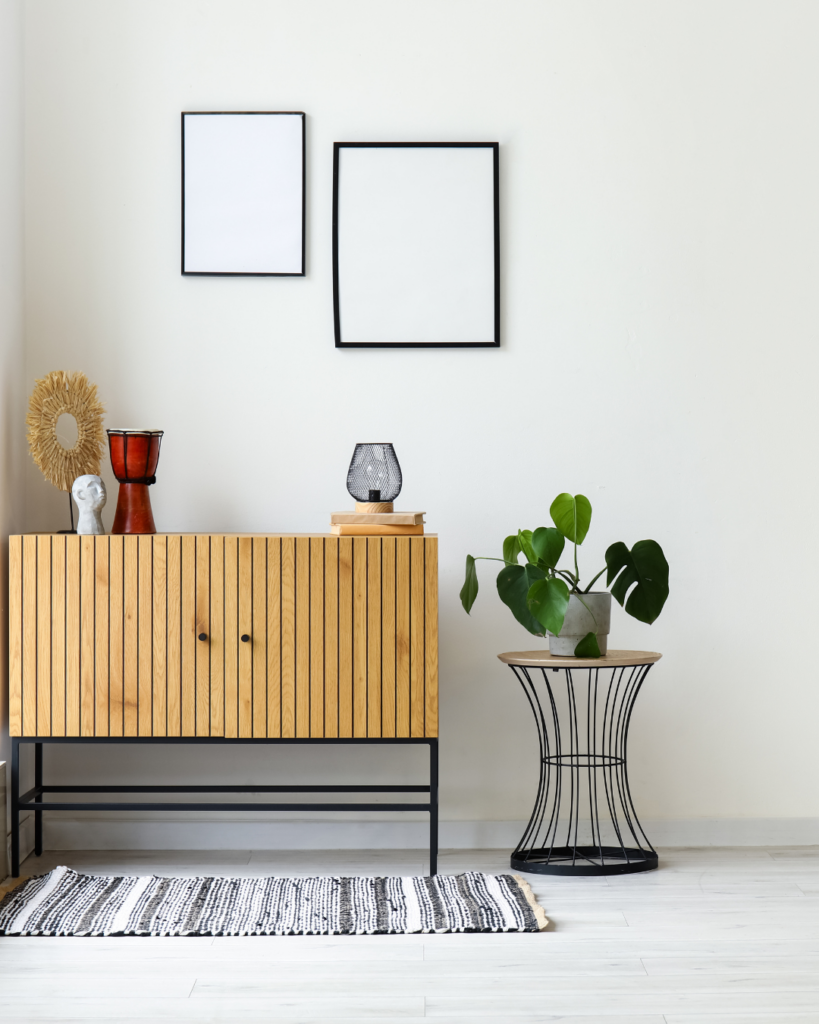 Focusing on decluttering is a great way to maximize your storage potential!  Carve out specific times to sort through your belongings either category by category, or, room by room.
Seasonal Rotation: Store seasonal items in labelled bins under your bed or in closets. Rotate them out as the seasons change to avoid unnecessary clutter.
Vertical Organizers: Use vertical organizers in closets to store shoes, bags, and accessories. This not only saves space but also keeps items visible and easily accessible.
One In, One Out Mindset: To avoid accumulating excess clothing, opt for the "one in, one out" mindset.  Every time you buy an article of clothing, get rid of an article that you no longer wear!  This will keep you from over-purchasing and over-crowding your closet!
The key to maintaining a consistently organized living space is consistency. The ultimate goal is not just a tidy environment, but a tranquil and efficient one that supports your daily activities. Investing a little time each day in upholding the order you've created will help maintain consistent results!
Regular Purging: Set aside time every few months to reassess your belongings. Donate or sell items you no longer need to prevent unnecessary clutter buildup.
Daily Routines: Implement daily habits, such as making your bed and tidying up before going to bed. These small actions can keep your apartment looking neat and organized.
Storage Solutions Review: Periodically review your storage solutions to ensure they are still effective. As your needs change, you might find new ways to optimize your space.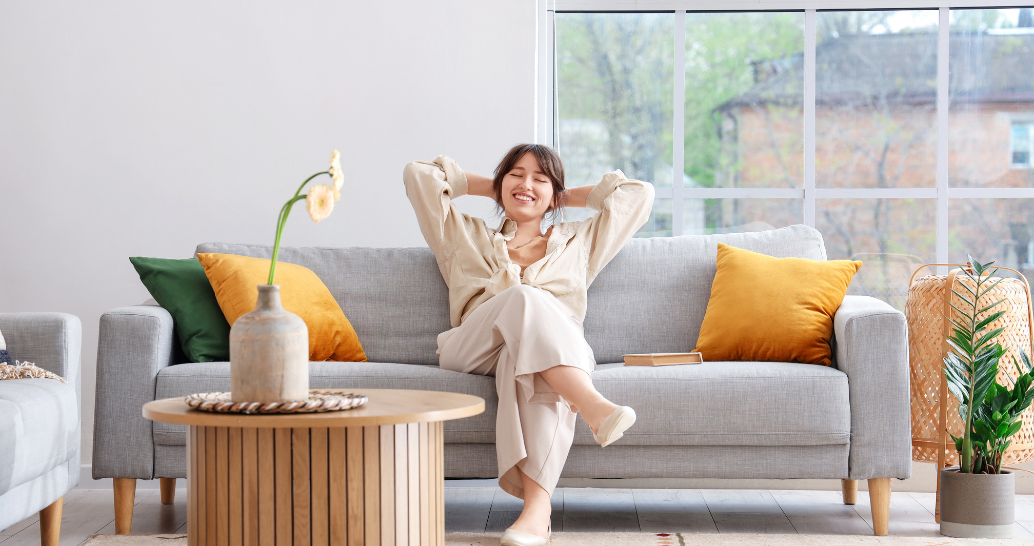 Did you know living in a clean and clutter-free space offers many benefits that significantly contribute to your overall well-being?  These include reduced stress, increased productivity/focus and fostering a positive mindset.  By eliminating visual chaos, we create a serene environment that promotes calmness and tranquillity. Additionally, the connection between our surroundings and mental health cannot be overstated. A clutter-free space fosters a positive mindset, reduces feelings of anxiety, and even encourages creativity. Furthermore, a tidy living space has a ripple effect on our physical health, as it minimises allergens, dust, and hazards, ultimately creating a safer and healthier environment for relaxation!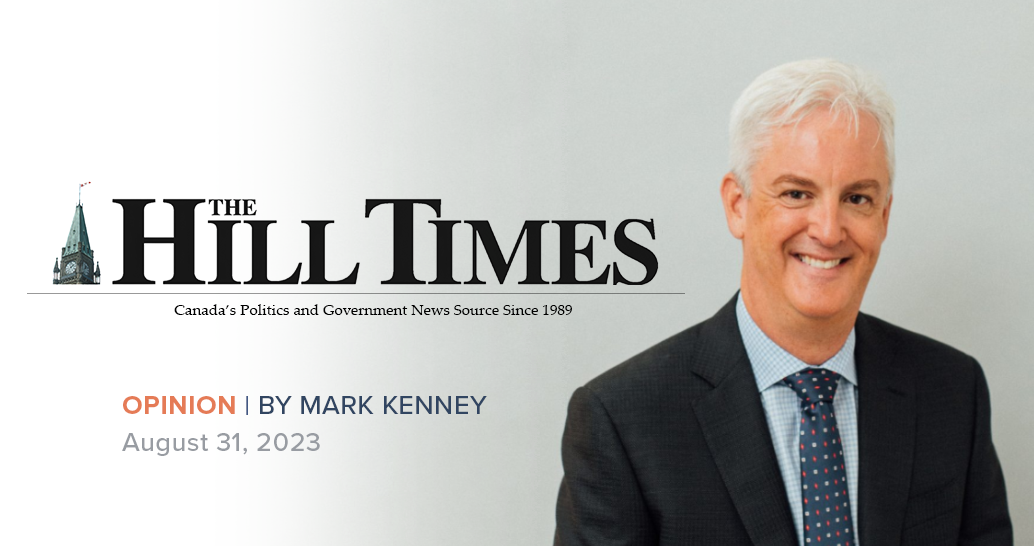 Op-ed published in The Hill Times. Expanded immigration can work hand-in-hand with the construction industry's goals to open the way to uild the 3.5 million