Winter Bucket List: Activities & Fun Things to Do in Canada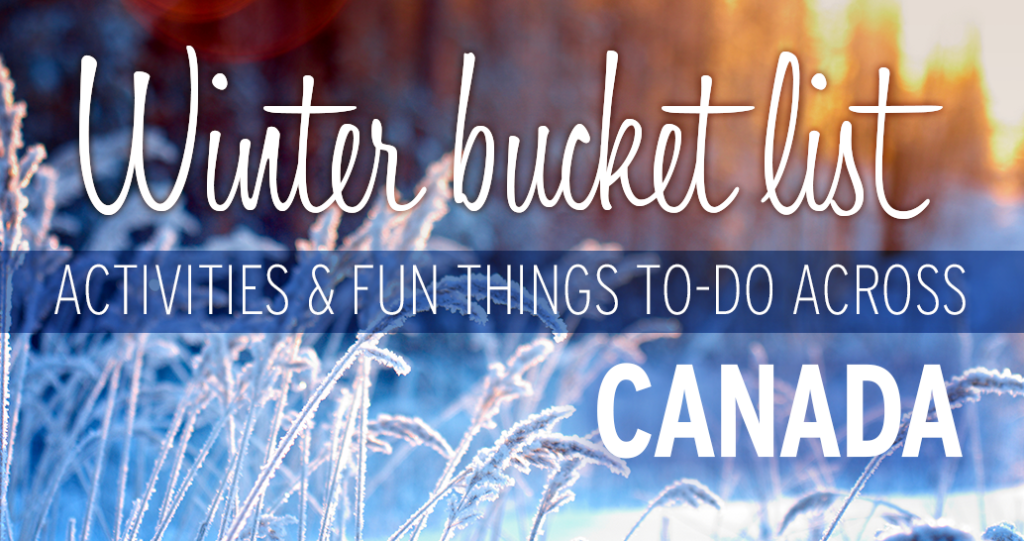 Things to do this winter across Canada. ❄️🧣⛷️🎿
Canada is known for its winter weather, but that doesn't mean there aren't plenty of fun activities to enjoy during the colder months. From coast to coast, there are a wide variety of winter activities to suit any taste.
While there are a number of exciting outdoor activities to partake in during the winter season- this is also a great time to explore the arts, culture and festivals around Canada.  From Whistler Pride to a diverse array of museums and top-notch spas to relax and unwind, winter in Canada has something for everyone!
If you're looking for something a little more relaxed, take a stroll through a winter wonderland on a horse-drawn sleigh ride or hit up an art gallery, a local market or a local coffee shop to enjoy the beautiful winter scenery from the cosiness of an indoor activity.
Check out the following winter events across Canada.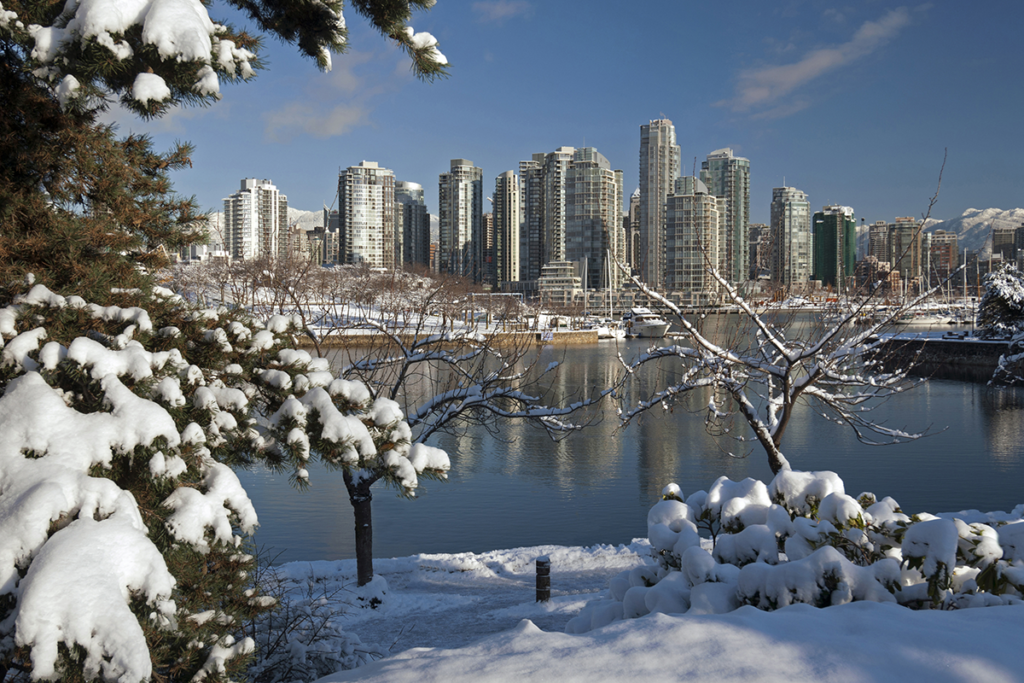 Check out the beautiful Capilano Suspension Bridge Park, an all-season scenic attraction. Spend an entire day among the treetops and the many experiences including the Tree Top Walk, the Cliff Walk, the Raptors Birds of Prey, or explore their boardwalk for a more relaxing option.  When you've built up an appetite, there are 6 different dining options available to suit every taste.
If staying outdoors in the winter isn't your thing, get cozy and stay warm in one of Vancouver's museums.
Museum of Anthropology at the University of British Columbia (UBC) – features a collection of First Nations art and artefacts from the Pacific Northwest Coast.
The Vancouver Art Gallery – offers a collection of British Columbia art, as well as international art.
Science World – an interactive science museum that features hands-on exhibits, live demonstrations, and special events.
Visit the Whistler Pride and Ski festival
January 22-29!  The Whistler Pride and Ski Festival is an exciting event, celebrating its 30th anniversary in 2023.
As one of the largest and most renowned LGBTQ2+ focused ski weeks in North America, the festival offers a diverse range of activities, including skiing, snowboarding, cultural events, and parties.
With a packed schedule of events, this is a Pride week you don't want to miss! 🌈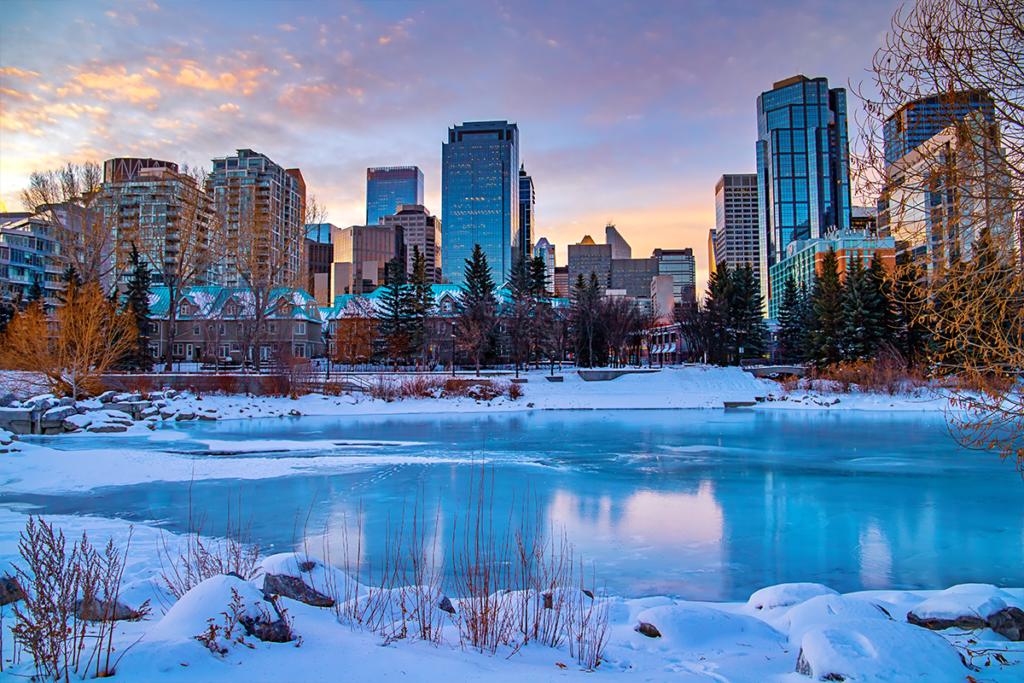 Grab your best friends and hit up a ski resort in Banff or Lake Louise.  Between 1-2 hours driving from the city- ski resorts are a great place to enjoy a day on the slopes, eat great food and relax in a pool or a hot tub after a long day!
Find a great place to stay and a ski package at:
Hit up the WinSport Canadian Olympic Winter Park. From skating arenas to terrain parks, tube parks, skiing and snowboarding- this WinSport has every winter activity you can think of!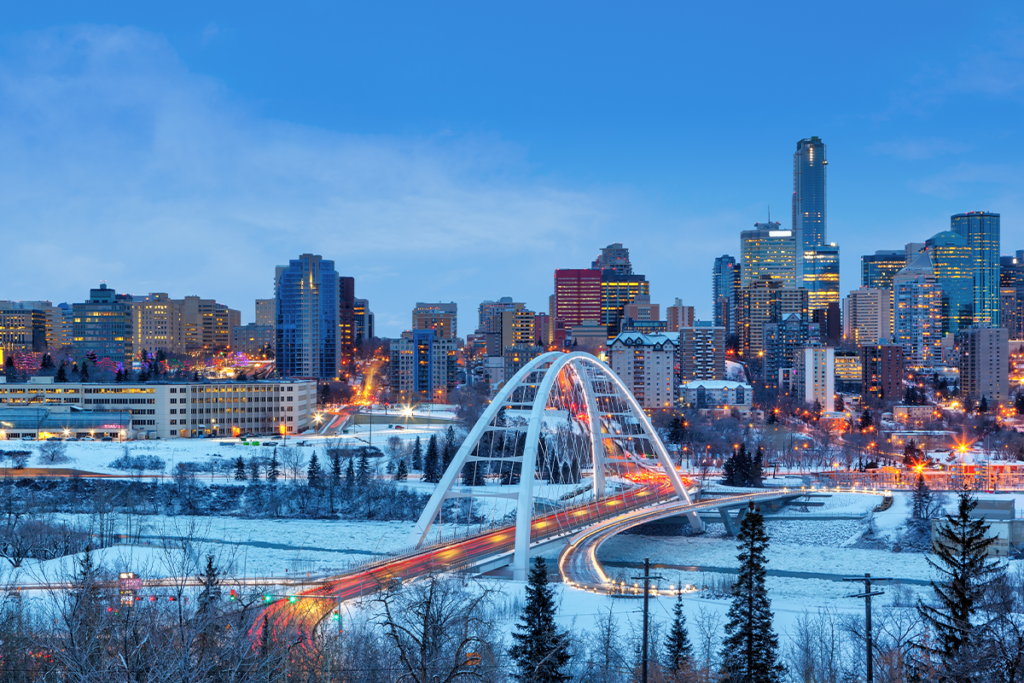 Visit the Old Strathcona Farmers' Market, located just off the historic Whyte Avenue- Edmonton's oldest indoor farmers' market. In operation since 1983, every Saturday you can find a diverse array of vendors offering locally grown goods.  They are committed to supporting small and independent local businesses by providing them with a platform to showcase their products. This is a great place to find fresh and authentic local produce.
Head over to Chiseled, Edmonton's International Ice Carving Competition! Experience the excitement as 8 teams compete to create 15 block sculptures in just 34 hours at the event. From January 24th to 26th, 2023, watch as these teams transform blocks of materials into stunning works of art. After the carving is complete, you'll be able to vote for your favourite sculpture!
Catch a concert, show or game at the Rogers Place arena.
A shining jewel in the live entertainment industry, Rogers Place is a world-class venue with capacity for up to 20,000 fans. It's the venue of choice for live entertainment in Western Canada, including concerts, festivals, and other major sporting events.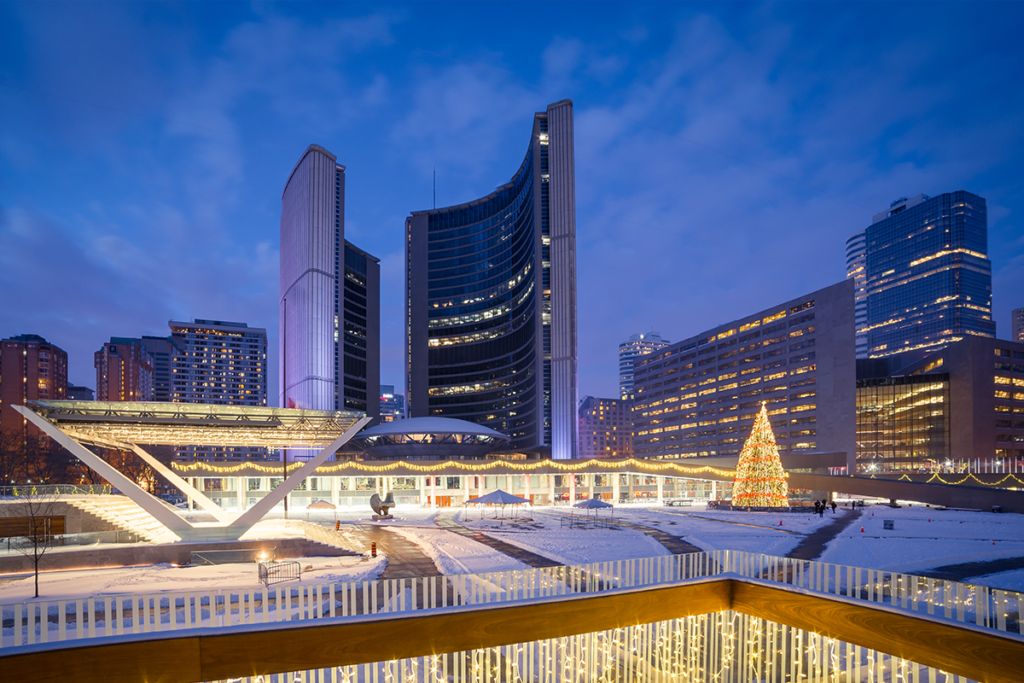 Find some great eats at Toronto's favourite foodie event, Winterlicious!  Treat yourself and your loved ones to a delicious three-course meal at one of the over 220 participating local restaurants during the event. Discover the culinary diversity and richness of Toronto by trying out different restaurants and their prix fixe lunch and dinner menus.
Spend an entire day exploring all things art, culture and nature at the ROM (Royal Ontario Museum)!  Check out their exhibits and find tickets at: 
For a day (or a weekend) outside the city head to Niagara Falls.  From light festivals to great eats, a night at the casino and plenty of shows, winter is a great time to experience the falls.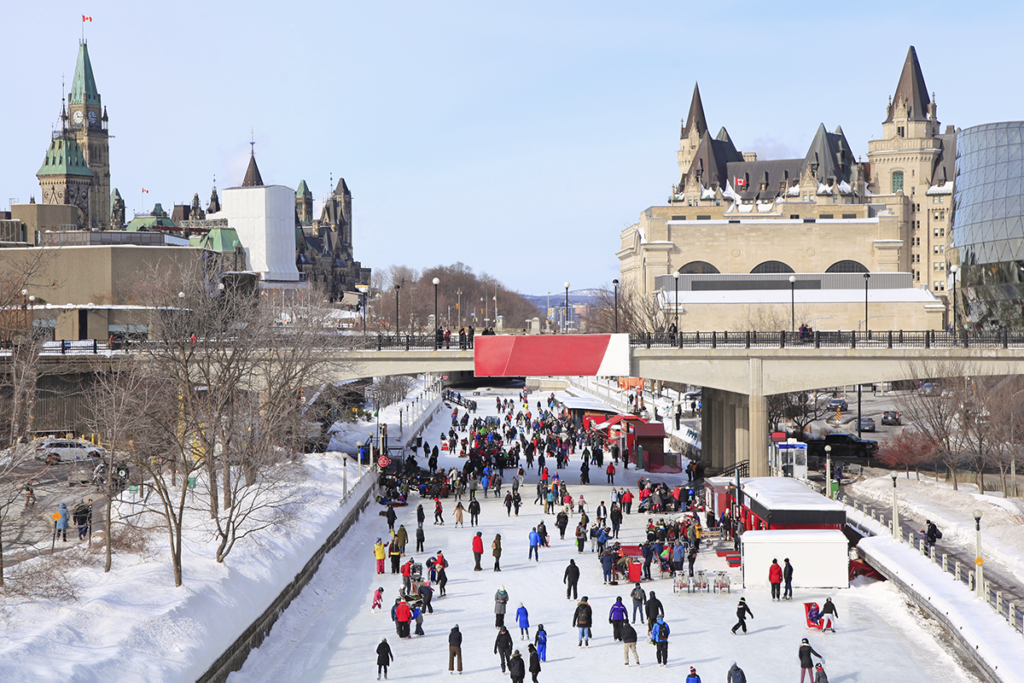 Experience the joys of Canadian winter at Winterlude, the epic festival held in the Ottawa region during the first three weekends of February each year. Winterlude offers a wide range of free activities to enjoy such as admiring intricate ice sculptures, skating on the world-renowned Rideau Canal Skateway and playing in a massive snow playground known as Snowflake Kingdom.
The festival also provides a platform for Canada's cultural and artistic diversity through indoor and outdoor events, special programming, museums, special events, and opportunities to learn about Indigenous culture. 
Skate for almost 8 km straight on the Rideau Canal Skateway!
About half an hour outside of the city, head to the Nordik Spa Nature to embrace nature and relaxation!  This is the perfect place to unwind with your friends and treat yourself to some self-care heading into the new year.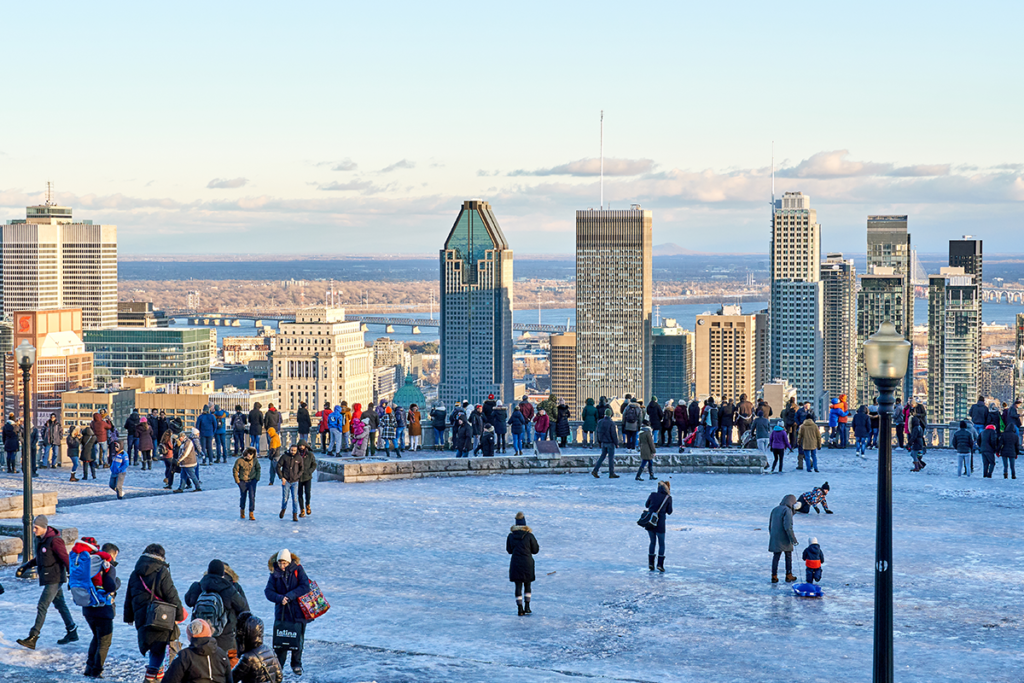 Take a break from strolling around the city to hit up a "cabane a sucre" and enjoy some maple flavoured treats!
Find the most popular ones in the city here:
Discover great artists, dance the night away, grab some drinks with your friends and visit the Igloo Village at Igloofest Montreal.
Montreal is filled with great art, great culture and unlimited opportunities for learning.
Hit up one of Montreal's museums for the day!
Montreal Museum of Fine Arts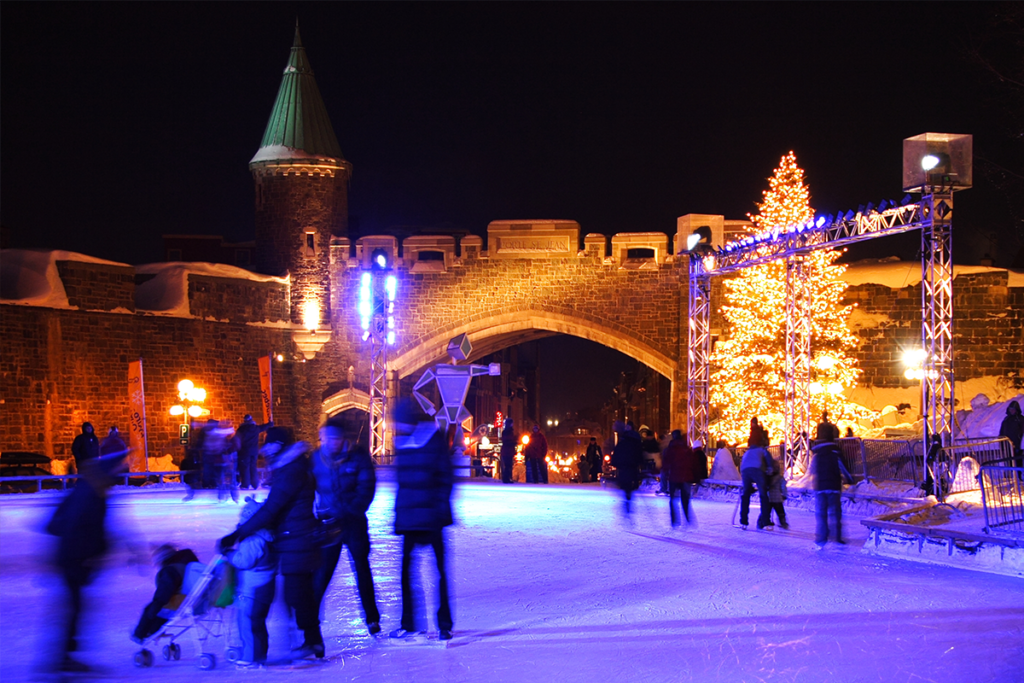 Check out the Quebec City Ice Hotel for a truly unique winter experience.
Let yourself be enchanted by the hotel's inspiring atmosphere and indulge in a luxurious Nordic getaway within this winter masterpiece.
Have some fun at the yearly winter carnival! This year you can find new and exciting activities such as an urban sliding course, silent disco, aquafit in an igloo-covered ball-pit pool, five evenings at Bonhomme's Palace, and the debut of the Videotron Bonhomme's Campground.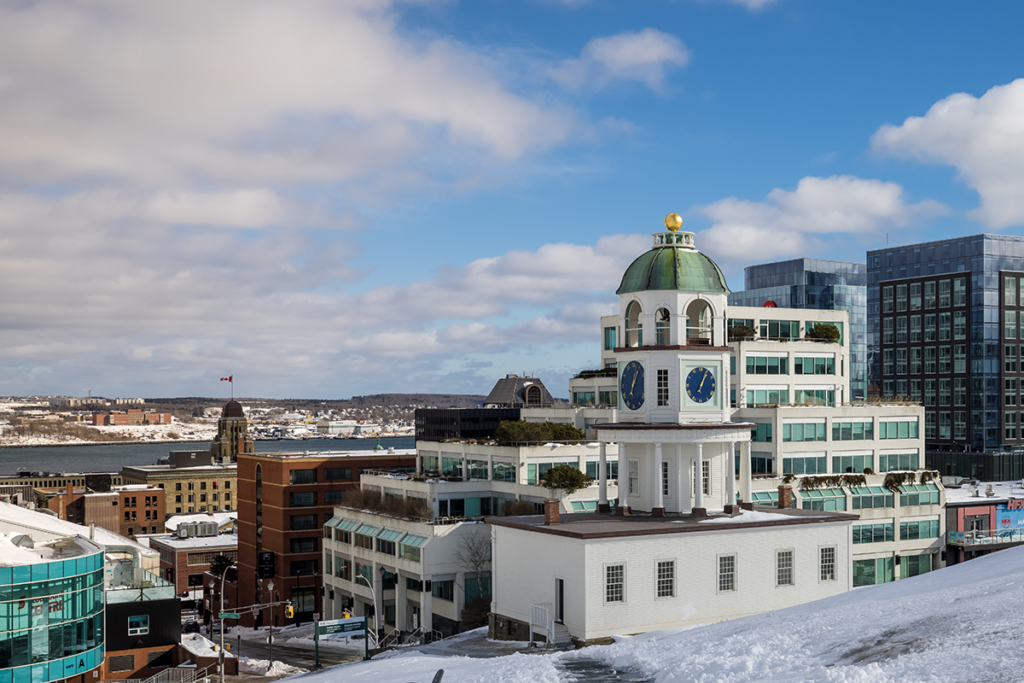 Experience "Delightful Downtown"
a vibrant light show and installations throughout downtown Halifax, including the spectacular light projection displays on the former Halifax Memorial Library Building at Grafton Park. These projection shows showcase a variety of seasonal and cultural themes and will be running until March 2023.
Get out of the cold and into your competitive side with axe throwing! Sometimes the best way to enjoy winter is inside with your friends and a round of craft beers.🍻
Prince Edward Island (PEI)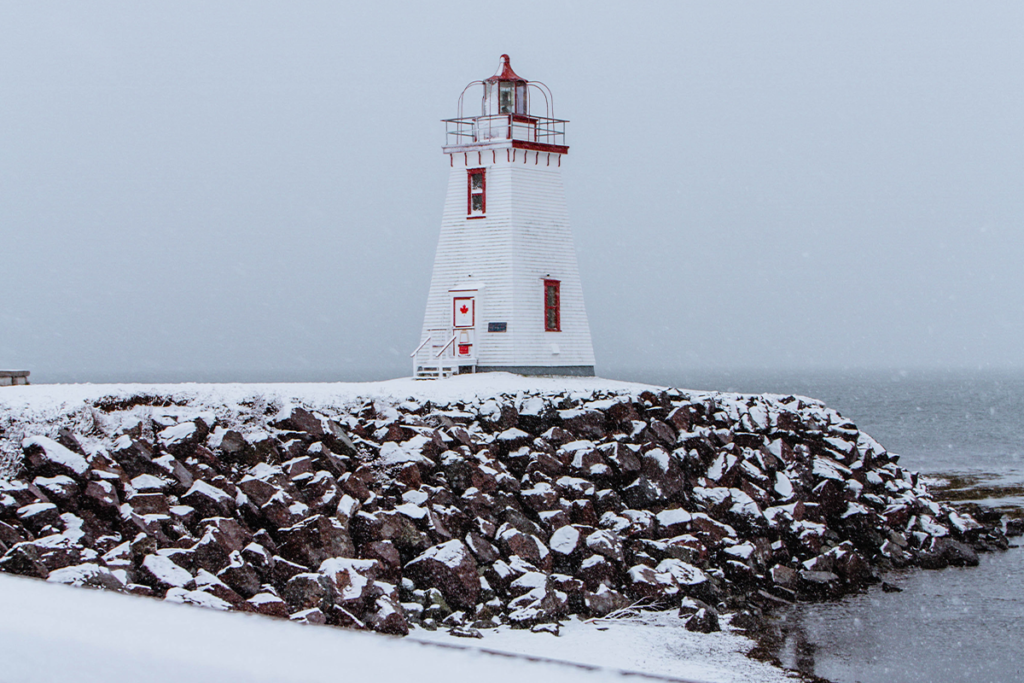 The east coast is well known for its unbelievably beautiful nature. Did you know there are over 60 lighthouses in PEI? Winter is a beautiful time to explore PEI, watch the waves crash over the rocks, stargaze and cross off as many lighthouses as possible across the province!
Overall, Canada has a wide variety of fun winter activities to suit all types of interests, from outdoor adventure to indoor relaxation. Whether you're looking for a traditional winter experience or something a little more unique, you're sure to find something to enjoy during your winter visit to Canada.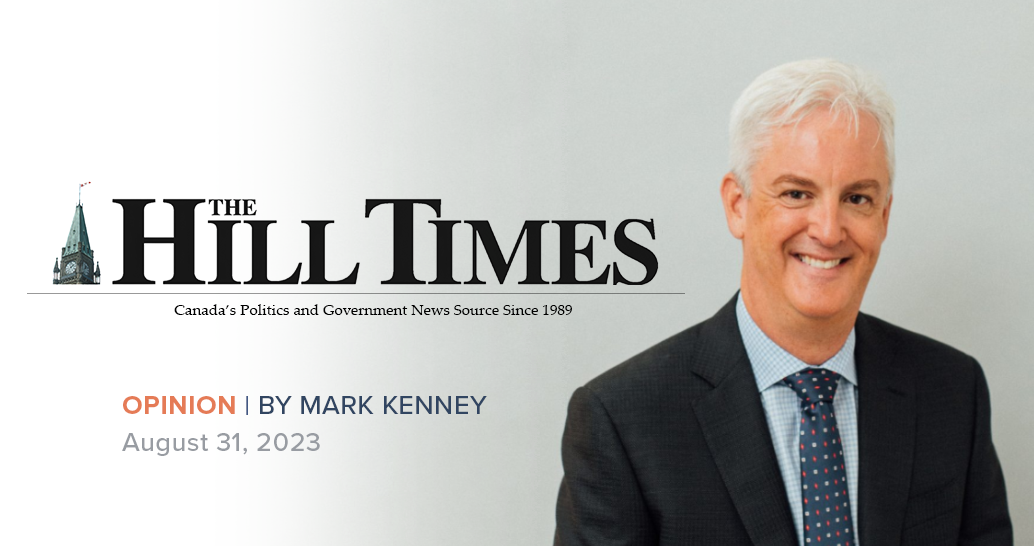 Op-ed published in The Hill Times. Expanded immigration can work hand-in-hand with the construction industry's goals to open the way to uild the 3.5 million additional homes we need above the current pace of construction.