Ways to live a happier and healthier life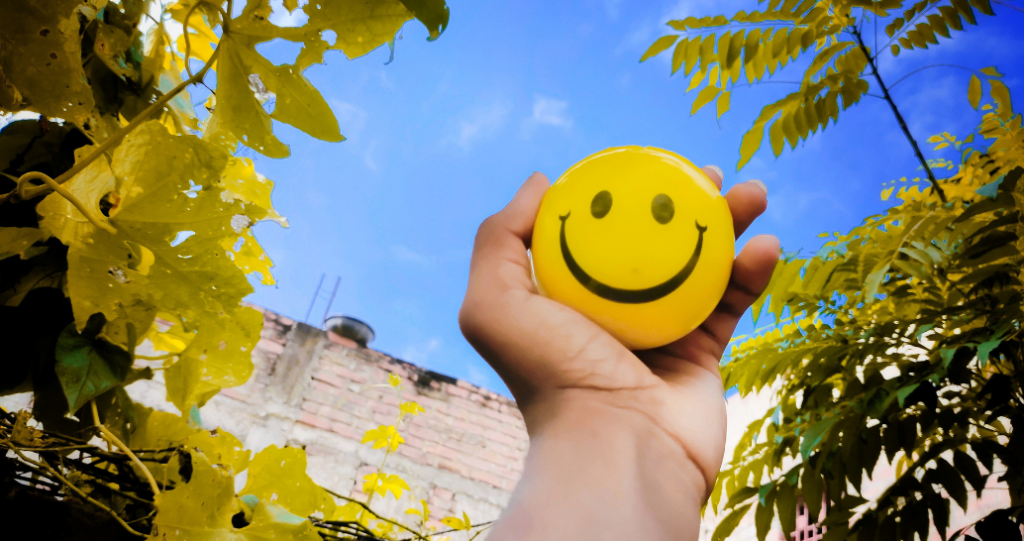 Living a healthy lifestyle is more than just a trend, it's a long-term commitment to taking care of your mind and body. It involves making conscious choices every day that support your health and overall well-being. 🌿🧘‍♀️
While this may seem like a daunting undertaking, adopting a healthy lifestyle is one of the best investments you can make in yourself. If you want to commit to making choices that can improve your mental and physical health as well as boosting your energy levels and improving your mood, the tips in this blog are a great place to start! Changing up some of your daily habits is a great way to skip the "quick fixes" that are easy to rely on to get through the day and develop a long-term plan to manage your energy. 🏋️‍♂️🥗💤
Energy is a limited resource (like a battery🔋) with different variables that affect how much energy you have to spend.  Depending on your age, sleep, stress levels, overall health and lifestyle – you begin each day with a certain amount of energy to spend.  While you don't have full control over how much energy you have in your battery, committing to making and maintaining good habits that contribute to your energy levels instead of depleting them is a good place to start.  If you've ever faced the process of breaking a bad habit, you know how difficult it can be.  Certain studies have shown it takes 21 days to make a habit and 90 days to make it a permanent lifestyle change. 🎯📅
With so much information it can be hard to know where to start so our best advice is start small and take it one step at a time.  While it's great to set big goals, it can be overwhelming to try and change too many things at once. 
🏃‍♀️ Let's break down a few positive habits that you can start to incorporate into your lifestyle:
1. Eat high-quality nourishing foods. 🥗
A balanced diet is one of the pillars of overall health and well-being, including mental health and mood. When you're eating for energy it's important to include a range of foods that provide different nutrients throughout the day. Different vitamins and minerals support different functions in your body including balancing your hormones. High protein foods are a great way to boost energy and concentration throughout the day, and while balance is key in living a healthy lifestyle – highly processed food and foods with lots of refined sugar will spike and then crash your energy levels so best to leave them for less busy days!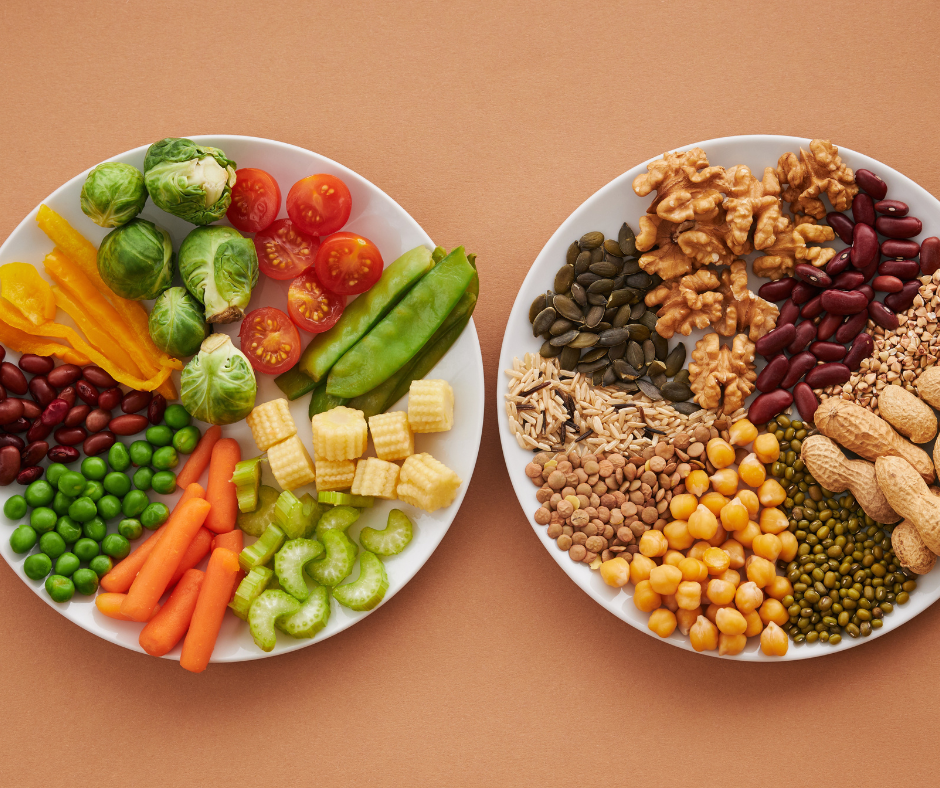 2. Prioritise sleep. 💤
Sure, this is easier said than done but getting enough sleep can make or break how you feel on a daily basis.  Most adults need at least 7 hours of sleep a day and depending on your lifestyle you may need more.  If you struggle to sleep through the night try keeping a journal of how much you sleep each night, how rested you feel when you wake up and how much energy you have during the day.  It can also be helpful to track factors that contribute to your sleep such as stress, nutrition, exercise and screen use.  Create a bedtime routine for yourself the same way you would in the morning.  This can include unplugging from electronics at a certain hour, doing something relaxing like taking a bath, meditation or light yoga and making your bedroom a quiet and restful environment.  It may be trial and error to find what works for you but once you find what works, it's important to stick to your routine!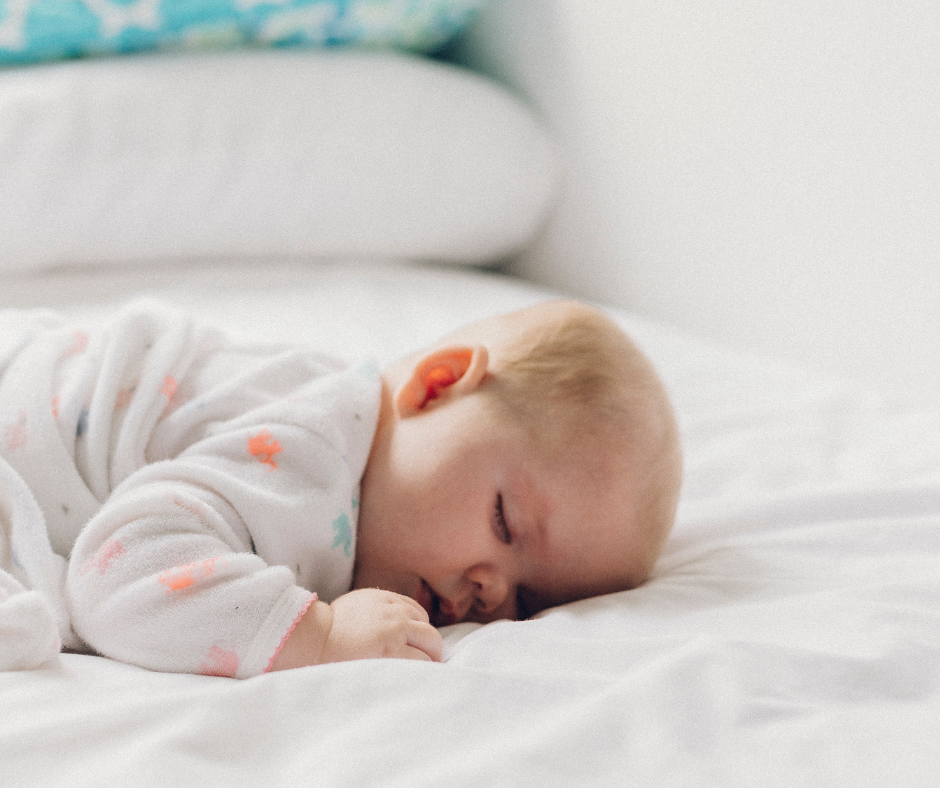 3. Incorporate breathing and relaxation into your daily routine. 🧘‍♀️
If you find yourself tense throughout the day or are experiencing tension headaches, jaw pain or neck pain – it can be helpful to give yourself time and space to let go of some of your stress throughout the day. There are many great ways to incorporate breathing into your day that can be as quick as a 5-minute guided breathing. Deep breathing exercises have been shown to decrease stress, relieve pain, increase energy and focus, lower your blood pressure and even improve digestion. If breathing exercises and meditation aren't your cup of tea, simplify even more! There are simple ways to relax during the day, for example, the stoplight challenge. Challenge yourself to unclench your jaw, drop your shoulders and take 3 deep breaths every time you stop at a red light. Think you won't remember? Leave yourself a post-it note in the car to remind yourself!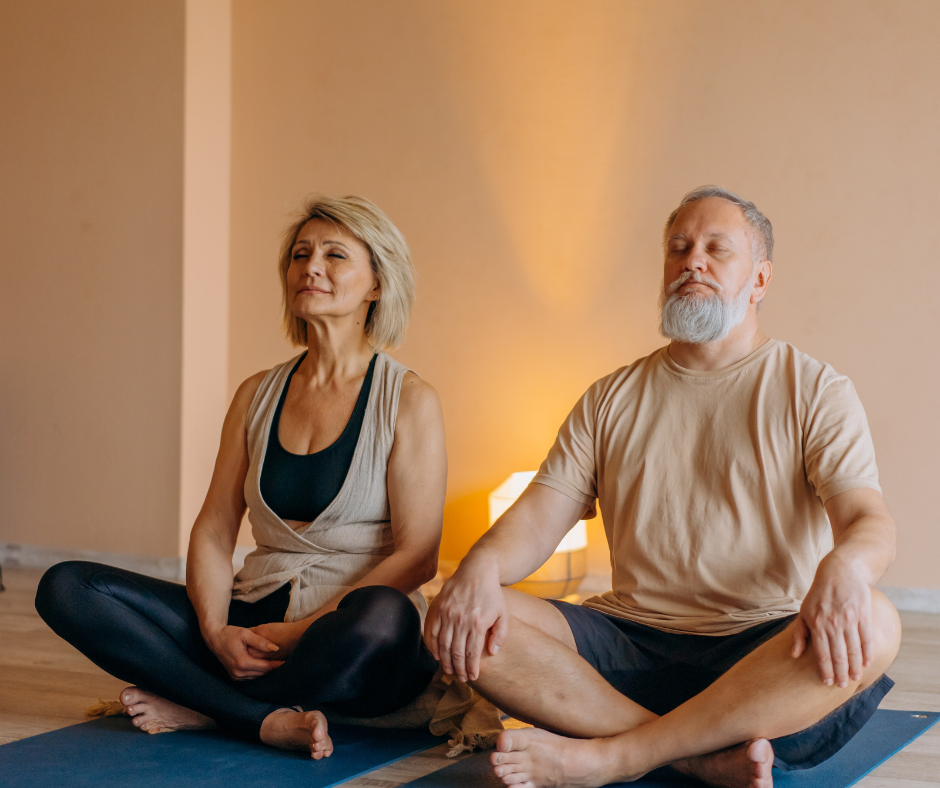 4. Get outside. 🌳🚶
This is a great way to improve your mood, reduce stress and feel re-energized. Hiking, walking and other outdoor activities are a great way to add exercise and outdoor time to your routine but giving yourself quick outdoor breaks throughout the day can make a world of difference. We know this can be tough in the winter, but as it starts to warm up consider taking coffee breaks in the sun! This is also a great time to unplug during the day. Set a 15 -minute timer when you head outside and commit to not checking your phone during that time. You can bring a book or a friend, or just take 15 minutes to soak up the sun and enjoy the moment.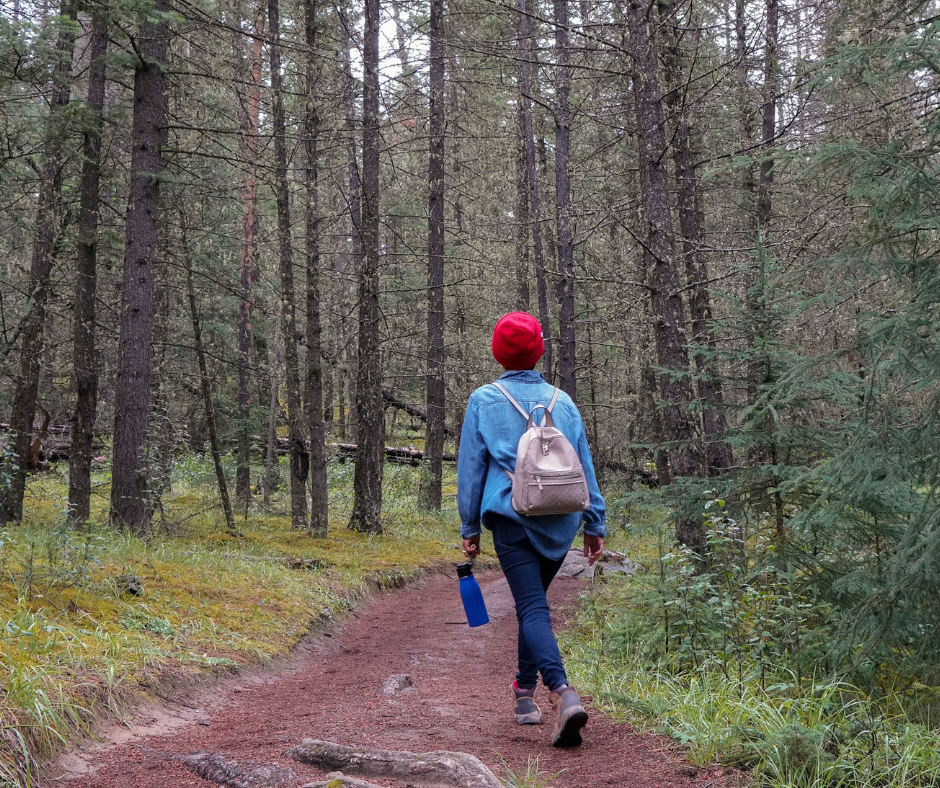 5. Unplug from your phone. 📵
Many studies have and continue to show that excessively using a phone can lead to long term changes in the brain and have a negative impact on your mental health. It can be difficult to fully unplug but with any habit the key is to start small. Try turning your electronics off for an hour a week. From there maybe start with an hour every few days and work your way up to an hour a day. This can be a great time to socialise, play some games with your friends, read a book, take a walk or just be! Ditching your phone is also a great way to avoid news overdose. While it's important to stay informed on what's happening in the world, overconsuming negative news cycles can send you into an unhealthy spiral and lead you to forget about all the good that surrounds you.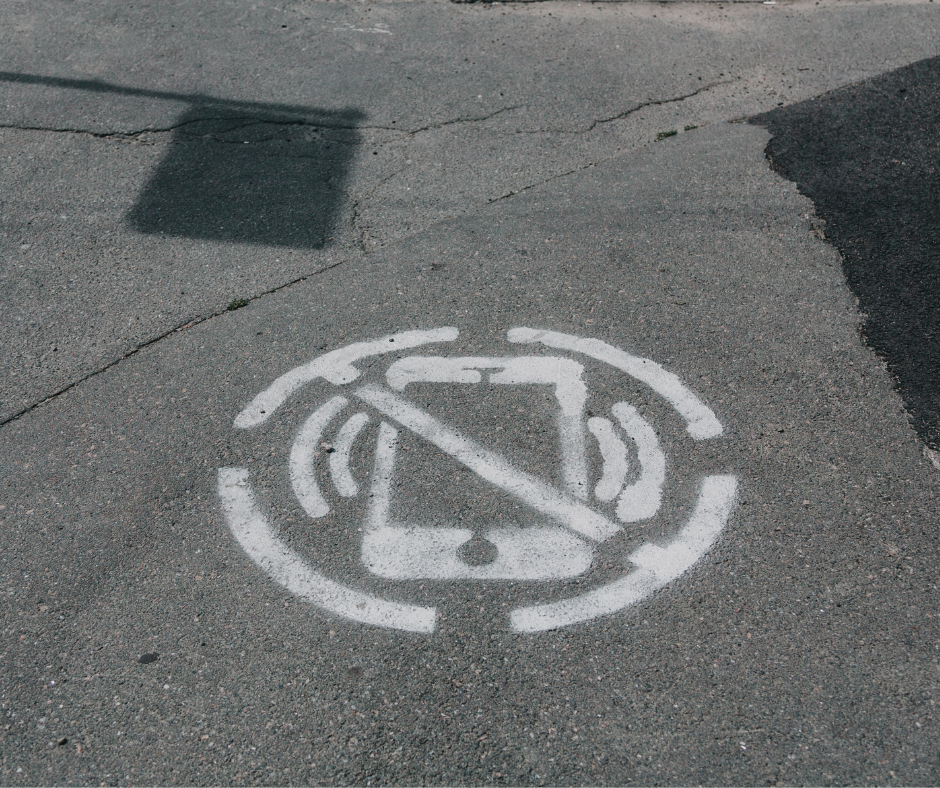 6. Move your body. 🚴‍♀️
This can be anything from an intense workout to a walk or light stretching. Depending on your schedule, activity level and personal preference- different types of exercise will benefit different people. Exercise is just as beneficial for your mental health as it is for your physical health and can help lower stress levels, reduce anxiety, ease symptoms of depression and boost self-esteem.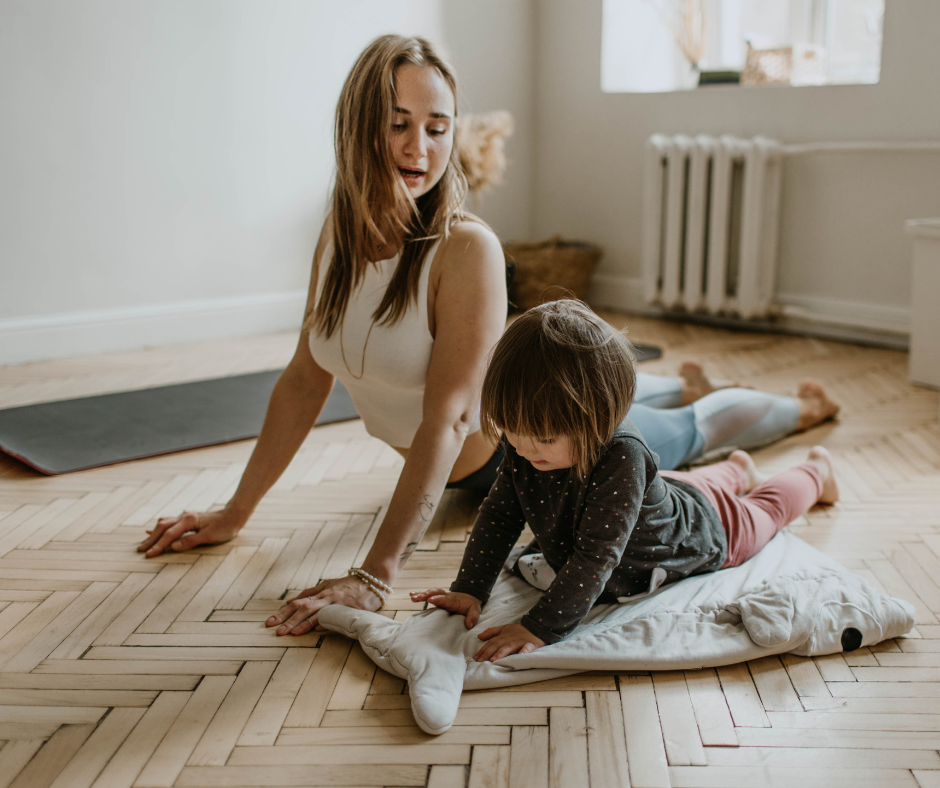 Additionally, to these core pillars of upkeeping your health and maintaining your energy levels, there are little things you can do for yourself to boost your mood and increase your energy! Self-care is not a one size fits all solution and the most important part of this process is tuning into your mind and your body and paying attention to what YOU need to feel healthy.
7. Keep a journal to express yourself, articulate negative thoughts and remember the good moments. 📝
8. Practice gratitude throughout the day and remind yourself of all the small positives around you. 🙏
9. Honour your negative thoughts, be okay with having an off day and give yourself space to slow down on days that feel more difficult than others. 🧘‍♀️💭
10. Consider therapy if you feel you struggle with maintaining your mental health, there is never any shame in asking for help. In fact, the more people you have in your corner the better! 🙇‍♂️💬
11. Declutter your space. 📦👋
12. Be mindful of who you spend time with. Misery loves company and it can be easy to fall into this trap. While you need friends who will support you when the going gets tough, make a conscious effort to spend time with people who make you feel good! 👪
13. Develop small rituals that bring you joy.  Whether it's your favourite coffee, a snack you love, taking a bath or taking the long way home to enjoy the view- small rituals throughout the day are a great way to find joy daily even when you're busy. 🕯️🌸📖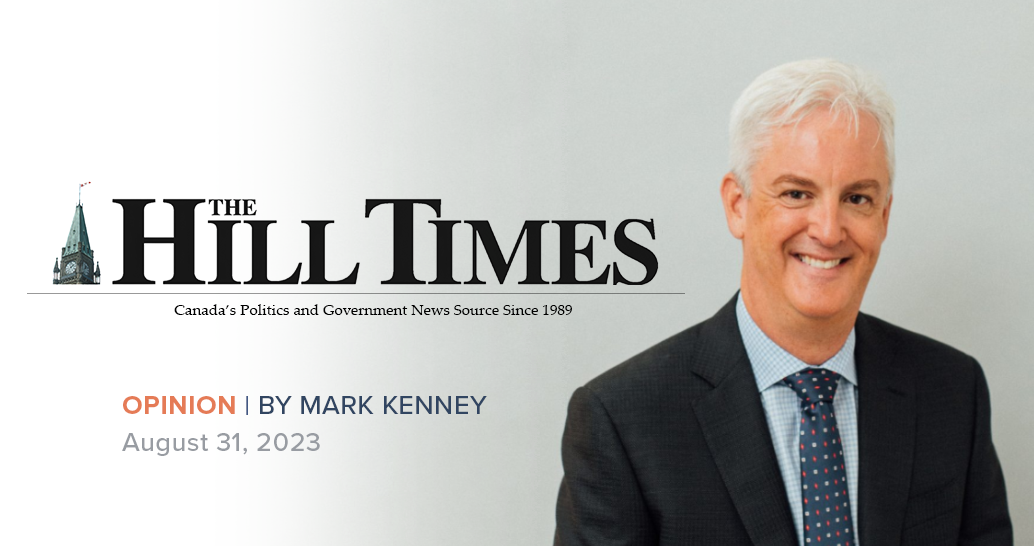 Op-ed published in The Hill Times. Expanded immigration can work hand-in-hand with the construction industry's goals to open the way to uild the 3.5 million additional homes we need above the current pace of construction.