Tips to Make This the Best Summer Ever with Your Family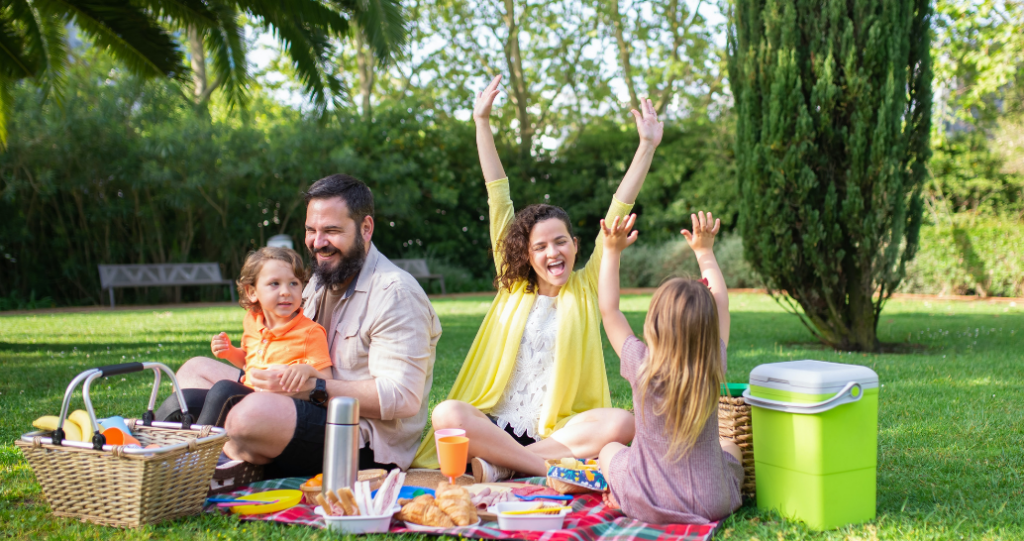 Summer is a time for families to come together, create lasting memories, and enjoy the beauty of the season. At Canadian Apartment Properties REIT, we want to contribute to helping your family have the best summer possible by providing you with tips and ideas to embrace the outdoors, stay present with one another and achieve a healthy work-life balance.🌞🍦🏖️🌊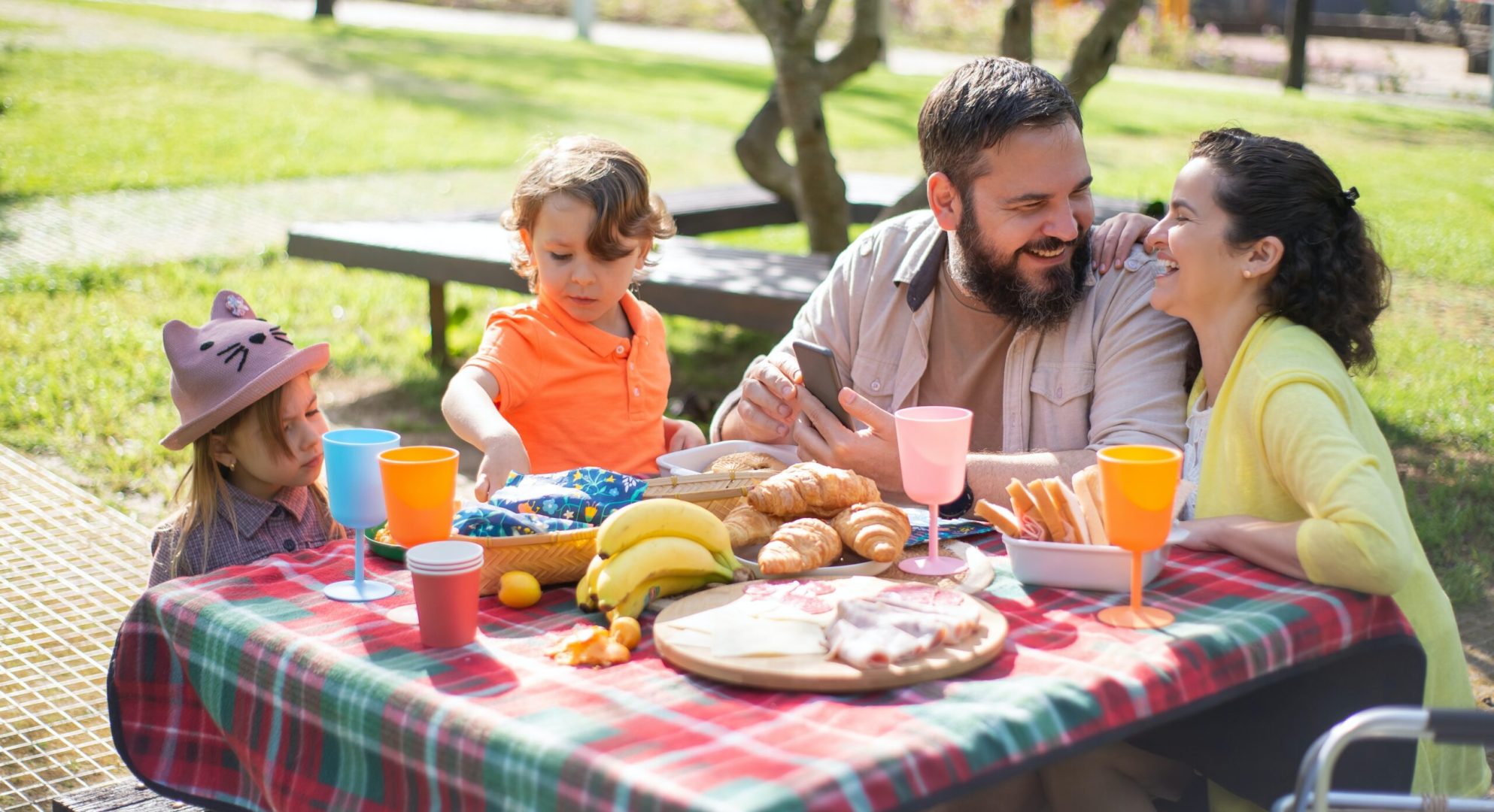 From disconnecting from technology to getting creative when planning activities… Let's dive into how you can create an unforgettable summer experience.
Limit Your Technology Use During Family Time 🚫📱
In today's digital age, it's essential to set boundaries when it comes to technology. By creating technology-free zones or designated times for family interactions, you can encourage deeper connections and engage in meaningful conversations. If you're having a hard time convincing your kids (or maybe yourselves) to step away from technology, here are 5 tips that may help:
Set a Good Example: Show your kids the importance of disconnecting by modelling the behaviour yourself. Limit your own screen time and engage in offline activities.
Create Technology-Free Zones: Designate specific areas in your home where technology is not allowed, such as bedrooms or mealtime areas.
Provide Alternative Entertainment: Stock your home with board games, puzzles, books, art supplies, and sports equipment to offer enjoyable alternatives to screen time.
Encourage Hobbies and Interests: Support your child's interests and hobbies that do not involve screens, such as music, arts and crafts, sports, or other creative pursuits.
Emphasise Balance: Teach the importance of balance in life. Help your kids understand that while technology can be enjoyable, it's crucial to allocate time for other activities, such as hobbies, exercise, family time, and social interactions.
Plan Ahead for a Memorable Summer 🏖️🎉🚴‍♂️
Planning ahead is key to maximising your summer enjoyment. Take the time to create a summer bucket list that includes everyone's interests for the summer, ensuring you don't miss out on any exciting adventures. By investing time in organising outings, vacations, and special events well in advance, you will avoid last-minute stress and make the most of your summer plans.
Emphasising Emotional Intelligence and Relationship Building 📚🌱👩‍👩‍👦
Teaching children emotional intelligence and relationship building skills is crucial for their overall development. By focusing on key strategies, you can help them navigate emotions, foster empathy, and build meaningful connections. Encourage kids to recognize and label their emotions, actively listen to others, and develop problem-solving skills. Empathy development, effective communication, and conflict resolution are vital components to equip your children with valuable skills for a lifetime of healthy interactions and personal well-being.
Commit to De-Stressing and Relaxation 🧘‍♂️🌅🛀
Summer should be a time of relaxation and rejuvenation for the whole family. Commit to embracing nature- take leisurely walks, go hiking, or plan a beach day to reduce stress. Practice mindfulness through breath-focused moments, meditation, or yoga to cultivate presence and alleviate anxiety. Engage in creative activities that bring you joy and self-expression, such as painting or playing music, to release tension and find fulfilment. Lastly, prioritise rest and relaxation with self-care routines, soothing baths, reading, stretching, and sufficient sleep.
Get Creative with Outdoor Activities 🎨🚴‍♀️🎭
Unleash your family's creativity by engaging in outdoor activities that foster imagination, physical exercise, and fun. From DIY projects and gardening to scavenger hunts and outdoor arts and crafts, try these ideas to spice up your summer vacation:
Outdoor Picnic Adventures:
Plan a picnic in a local park or your backyard.
Encourage children to help with packing snacks, choosing a picnic spot, and setting up.
Play outdoor games, read stories, or simply enjoy each other's company amidst nature.
Camping:
Set up a tent in your backyard for a mini camping experience.
Rent a local firepit at one of your nearby city-run parks.
Roast marshmallows, tell stories, and stargaze together.


DIY Water Play:
Beat the heat with creative water activities.
Head to your nearest park with water balloons and super soakers for a water fight
Set up a sprinkler or water slide in your yard.


Explore your city:
Many urban areas will have outdoor and water-based amenities available to the community! These can include:


Water parks
Splash Pads
Paddleboard, Canoe and Kayak rentals
A local swimming hole or an outdoor pool
A local fishing area


Nature Exploration:
Go on nature walks or hikes in nearby parks or trails.
Teach your kids about different plants, insects, and animals they encounter.


Family Bike Rides:
Explore your neighbourhood or local bike trails together.
Plan a family bike trip to a nearby scenic location.


Outdoor Movie Nights:
Meet your neighbours at a community park movie night. Many parks host monthly movie-nights throughout the summer.
Create a cozy outdoor movie setup in your backyard.
Hang a white sheet or use a portable projector screen.
Watch movies together under the stars with popcorn and blankets.


Science Experiments:
Conduct simple science experiments at home.
Build volcanoes, make slime, or create homemade lava lamps.
Engage in hands-on learning and encourage curiosity.
Family Game Nights:
Set aside a dedicated night for board games or card games.
Rotate game selection each week to keep things exciting.
Encourage friendly competition and laughter.


Volunteer as a Family:
Engage in community service activities as a family.
Volunteer at a local shelter, clean up a nearby park, or support a charitable organization.
Teach children the importance of giving back and making a positive impact.


Balancing Family Time and Work Obligations 👨‍👩‍👧‍👦💼⚖️📅
Finding the right balance between family time and work obligations can be challenging.  Make sure you set boundaries with work, schedule dedicated family time, and prioritise quality interactions. Discover ways to involve children in household tasks and work-related activities, strengthening family bonds and promoting a sense of teamwork.


Create a Summer Photo Album 🎉📷📆
One wonderful way to stay connected to the memories you've built as a family during the summer is by creating a summer album together. By capturing those special moments and preserving them in a physical form, you can relive the joy and nostalgia for years to come. Consider using disposable or film cameras to cultivate a sense of presence in the moment and limit your interaction with digital technology. This allows you to fully immerse yourself in the experience, fostering deeper connections with your loved ones and creating authentic, unfiltered memories. As you curate and compile your summer album, you'll not only strengthen your family bond but also create a tangible keepsake that embodies the warmth and magic of your summer adventures.


We're all about building happy, supportive, thriving communities that are friendly and welcoming. CAPREIT is committed to supporting families in creating memorable and fulfilling summer experiences. By following our tips, you can make this summer the best one ever for you and your family. Get ready for an unforgettable season filled with joy, connection, and cherished memories.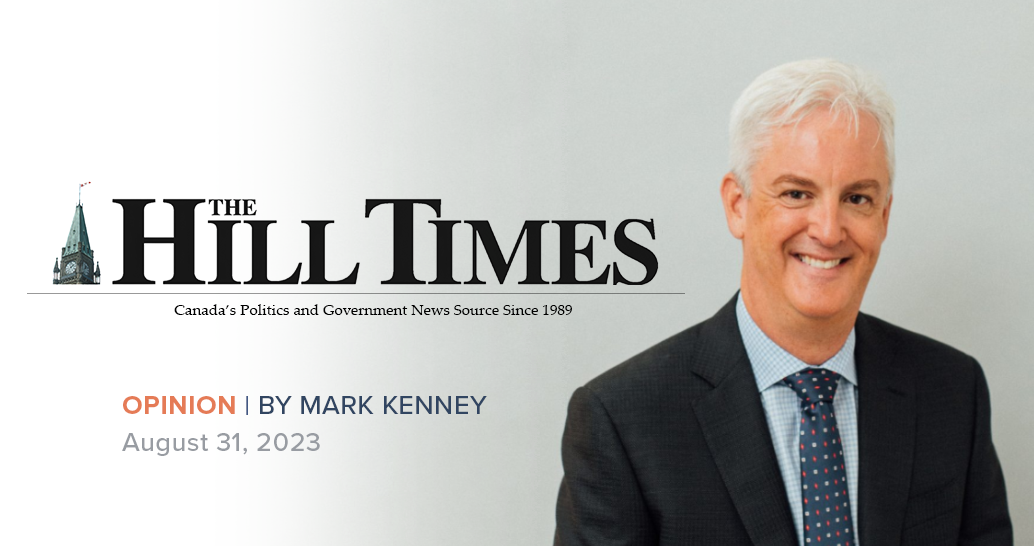 Op-ed published in The Hill Times. Expanded immigration can work hand-in-hand with the construction industry's goals to open the way to uild the 3.5 million