Fall into Cozy Comfort: Apartment Living Home Organization Tips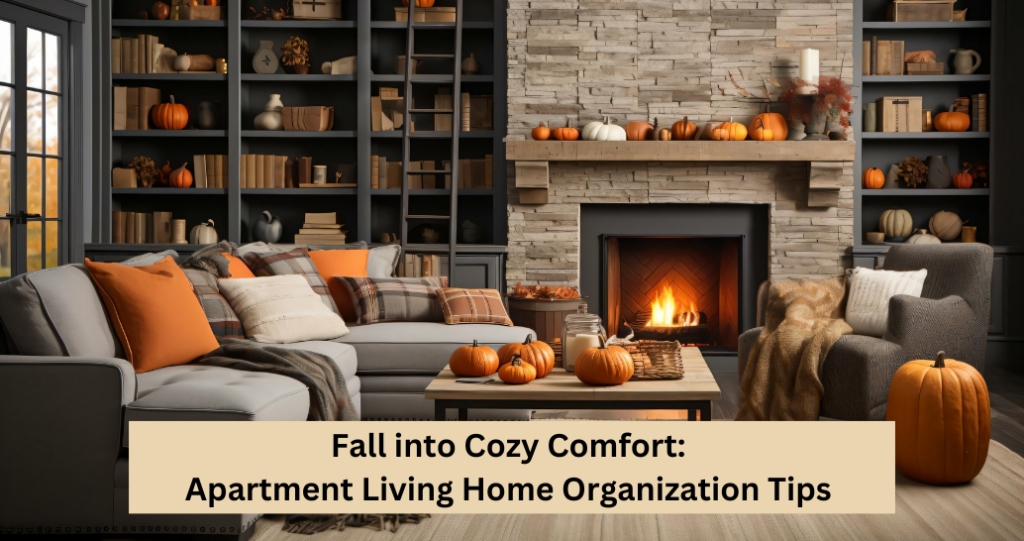 Autumn, the season of change, offers the perfect opportunity to transform your apartment into a cozy haven of comfort and warmth. Embrace the crisp air, vibrant foliage, and pumpkin-spiced everything by revamping your living space. With a touch of Martha Stewart-inspired finesse, you can create a space that's not only impeccably organized but also radiates the inviting ambiance of fall. Get ready to infuse your apartment with autumnal charm and practicality with these expert home organization tips.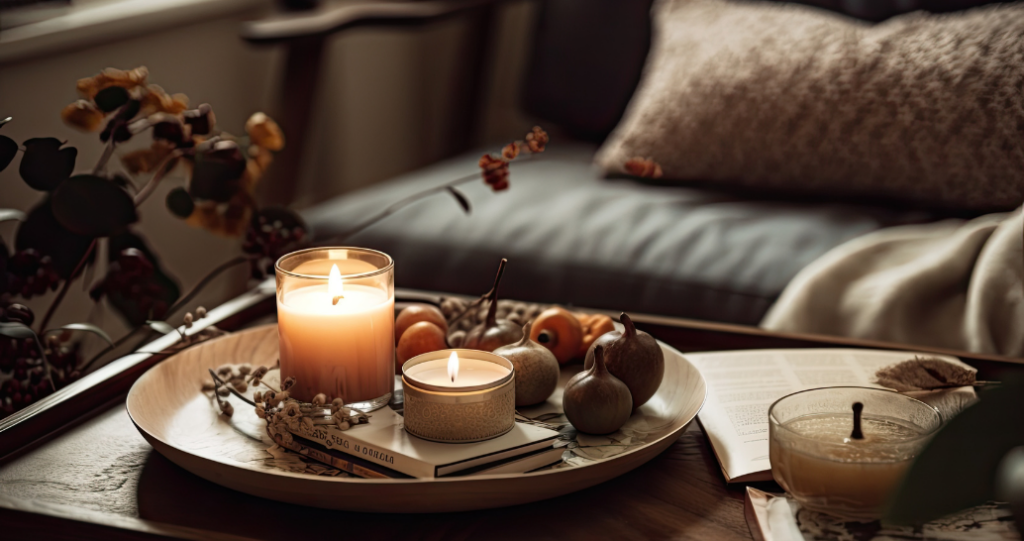 1. Welcome the Season at Your Doorstep:
As the leaves start to turn golden, extend the warm embrace of fall to your doorstep. Swap out your summer hall entry mat for a rustic, earth-toned one that sets the tone for the season. Place a few well-placed pumpkins or a charming scarecrow to greet visitors with a festive touch. A neatly organized shoe rack or a cute wicker basket can keep muddy shoes from cluttering your entryway.
2. Closets: A Haven of Neatness:
Open your closets and bid farewell to the clutter of yesteryears. It is time to sort through your summer wardrobe and pack away the lightweight linens to make space for cozy sweaters and scarves. Utilize clear storage bins to keep seasonal items visible and easily accessible. Consider organizing your closet by color for an aesthetically pleasing touch that also makes coordinating outfits a breeze.
3. Autumnal Accents:
Embrace the spirit of the season by incorporating fall-inspired accents into your décor. Swap out lightweight summer throw pillows and blankets for plush options in rich hues like deep oranges, browns, and warm burgundies. Drape a soft plaid blanket over your couch and arrange decorative pumpkins on your coffee table for that quintessential fall touch.
4. Kitchen Craftsmanship:
Your kitchen is the heart of your apartment, and Martha Stewart would definitely recommend organizing it to perfection. Start by purging expired pantry items and giving your shelves a thorough wipe-down. Arrange your spices in a uniform manner for both style and functionality. Display your favorite fall-themed mugs or dishes on open shelving, adding a hint of seasonal flair.
5. Study Nook Revival:
For those working or studying from home, autumn offers the perfect opportunity to refresh your study nook. Cleanse your workspace of unnecessary clutter and dust, making room for an inspiring fall arrangement. A small vase of dried flowers or a mini pumpkin can add a touch of elegance to your desk area, enhancing your focus and creativity.
6. Candles: Flickering Ambiance:
Fall organizational tips would be incomplete without mentioning the power of candles. Opt for scents that evoke the essence of autumn, like cinnamon, apple, vanilla and of course pumpkin-spice. Place them strategically throughout your apartment to infuse your space with a warm and inviting aroma. Candleholders and lanterns can also serve as stylish décor pieces when not in use. Just make sure to extinguish them before packing it in for the night.
7. Bedding Bliss:
Prepare your bedroom for the cooler nights by switching to heavier bedding. Neatly folding and storing your lightweight summer linens while dressing your bed in cozy flannel or soft, luxurious textures. Add layers with decorative throws and plump pillows in autumnal shades, creating a haven of comfort that's both stylish and snug.
8. Multipurpose Furniture Magic:
Apartment living often calls for creative organization solutions. Investing in multipurpose furniture can really maximize your space. A storage ottoman can house extra blankets and pillows, while a bookshelf with built-in compartments offers both display space and hidden storage. Maximizing functionality without compromising on style is the ultimate goal.
9. Fall Floral Finesse:
Bring the beauty of the outdoors inside with carefully chosen fall foliage. A vase filled with branches of fiery-hued leaves can be a striking centerpiece for your dining table or a charming addition to your entryway. Experiment with textures and colors, adding an element of freshness to your apartment's interior.
10. Embrace the Digital Realm:
In this digital age, paper clutter can quickly accumulate. Consider spending the time in the longer evenings digitizing your documents and embracing digital organization tools. Use cloud storage solutions to keep important files accessible yet clutter-free. Create labeled folders to easily categorize bills, receipts, and documents, ensuring you stay organized all season long.
11. Harvest-Inspired Tablescapes:
Elevate your dining experience with a harvest-inspired tablescape that Martha Stewart herself would applaud. Choose a table runner in warm, earthy tones as the foundation. Burlap is a simple and cost-effective material that instantly channels the fall. Incorporate natural elements like mini pumpkins, gourds, and dried leaves as charming placeholders or centerpieces. Pair your fall-themed dinnerware with elegant glassware to create a scene that's both inviting and visually stunning.
12. Seasonal Storage Solutions:
Maximize your apartment's storage potential by utilizing often-overlooked spaces. Martha Stewart's organizational prowess extends to utilizing under-the-bed storage containers for stashing away summer sandals and lightweight accessories. Hang hooks or pegs on the back of closet doors to keep your favorite fall scarves, hats, or handbags easily accessible. By capitalizing on vertical and hidden storage, you'll keep clutter at bay and maintain the autumnal elegance of your space.
13. Back-to-School Bliss:
Transitioning from the carefree days of summer to the structured routine of the school year can be made smoother when your home is organized. Designate a dedicated area for school-related tasks, whether it's a corner of your living room or a nook in your bedroom. Set up a stylish bulletin board or wall calendar to keep track of important dates, assignments, and extracurricular activities.
Utilize labeled bins or shelves to keep school supplies like notebooks, pens, and calculators organized and easily accessible. Consider implementing a daily routine checklist to ensure everything from homework assignments to lunch prep is accounted for. By merging fall home organization with back-to-school readiness, you'll create an environment that fosters productivity, creativity, and a seamless transition into the academic year.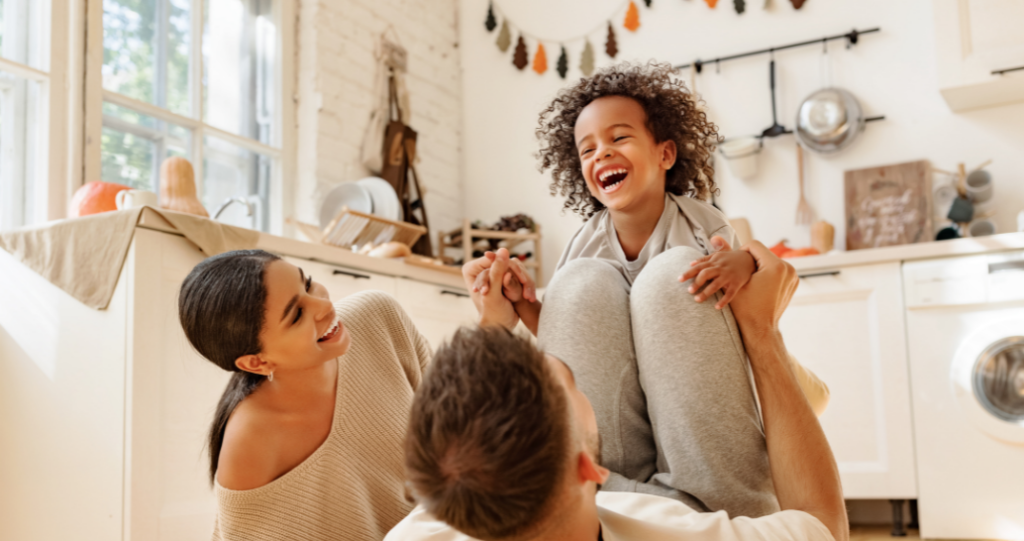 Your Fall Oasis Awaits:
As the world outside transforms, let your apartment follow suit. Using these tips as your guide, you can create an apartment that's not only impeccably organized but also radiates the warmth and comfort of fall. By welcoming autumn at your doorstep, decluttering closets, embracing seasonal accents, and adding thoughtful touches throughout, you'll have a home that's not only organized but also a reflection of your cozy and inviting style. So, channel your inner Martha and let the fall home organization extravaganza begin!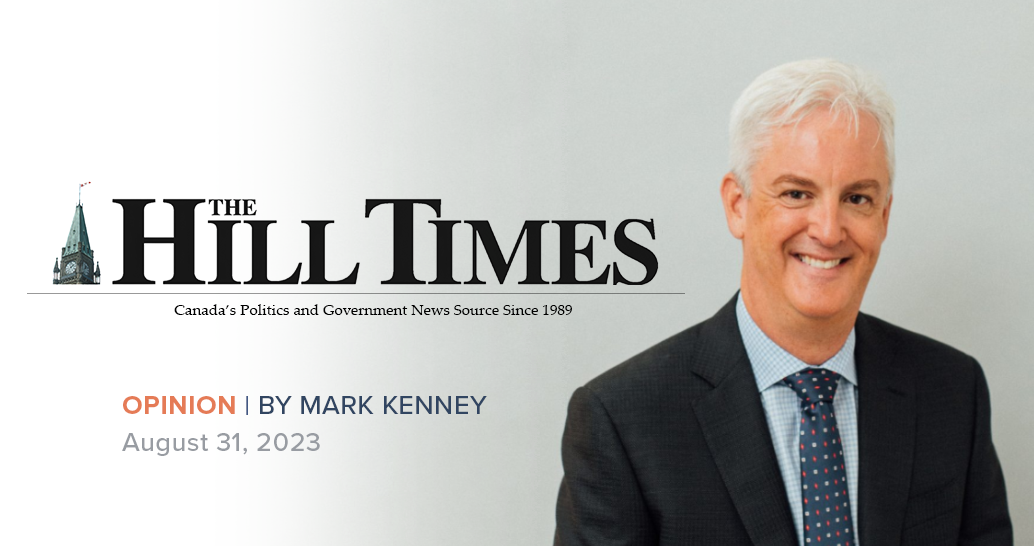 Op-ed published in The Hill Times. Expanded immigration can work hand-in-hand with the construction industry's goals to open the way to uild the 3.5 million ...