Community Spotlight: Kountry Meadows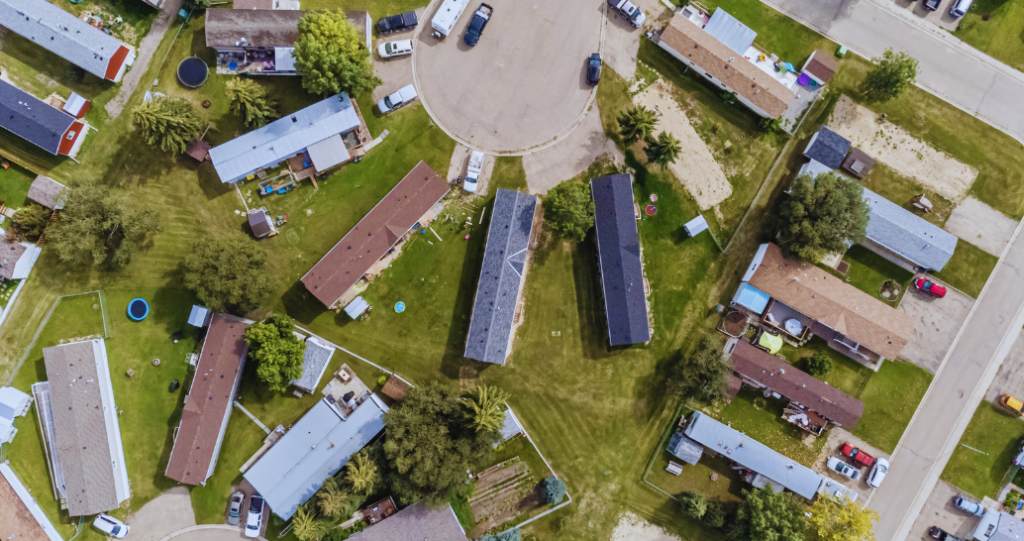 Searching for a beautiful, safe, affordable neighbourhood to call home? 🏡
Welcome to Kountry Meadows community, nestled among mature trees and picturesque landscaping spanning 27 acres of pristine land in Benalto, Alberta. With 124 spacious sites, this serene community offers a delightful blend of natural beauty and modern conveniences. Here, homeowners can revel in the tranquillity of walking trails while their children explore the onsite playground! 🏡
Situated in Benalto, just minutes away from Sylvan Lake and a short 20-minute drive to the vibrant city of Red Deer, Kountry Meadows embodies peacefulness, warmth, and a true sense of community. At Canadian Apartment Properties REIT residents of land lease communities own their homes while leasing the land, resulting in a remarkably affordable cost of ownership. Guided by our dedicated professional management team, our community thrives on fostering a friendly and welcoming atmosphere that sets us apart from the rest.
In a land lease community, residents have the unique opportunity to own their homes while leasing the land it occupies from the landlord. This innovative arrangement brings forth a host of benefits that make land lease communities an attractive choice for individuals and families alike.
Not only do residents have the freedom to bring their own homes onto vacant lots or purchase pre-existing homes within the community, but they also have the option to rent homes already situated in the area. This versatility provides a range of choices to suit different preferences and needs. The benefits of land lease living extend beyond mere flexibility. One of the most significant advantages is the reduced cost of ownership. By separating the expense of the land lease from the home itself, residents can enjoy a more affordable living situation compared to traditional homeownership, allowing them to allocate their finances more effectively. 
Land lease communities also come with a strong sense of community and amenities tailored to residents' needs, such as walking trails, playgrounds, and other shared spaces. This fosters a friendly and welcoming atmosphere, where neighbours become friends, creating a true sense of belonging.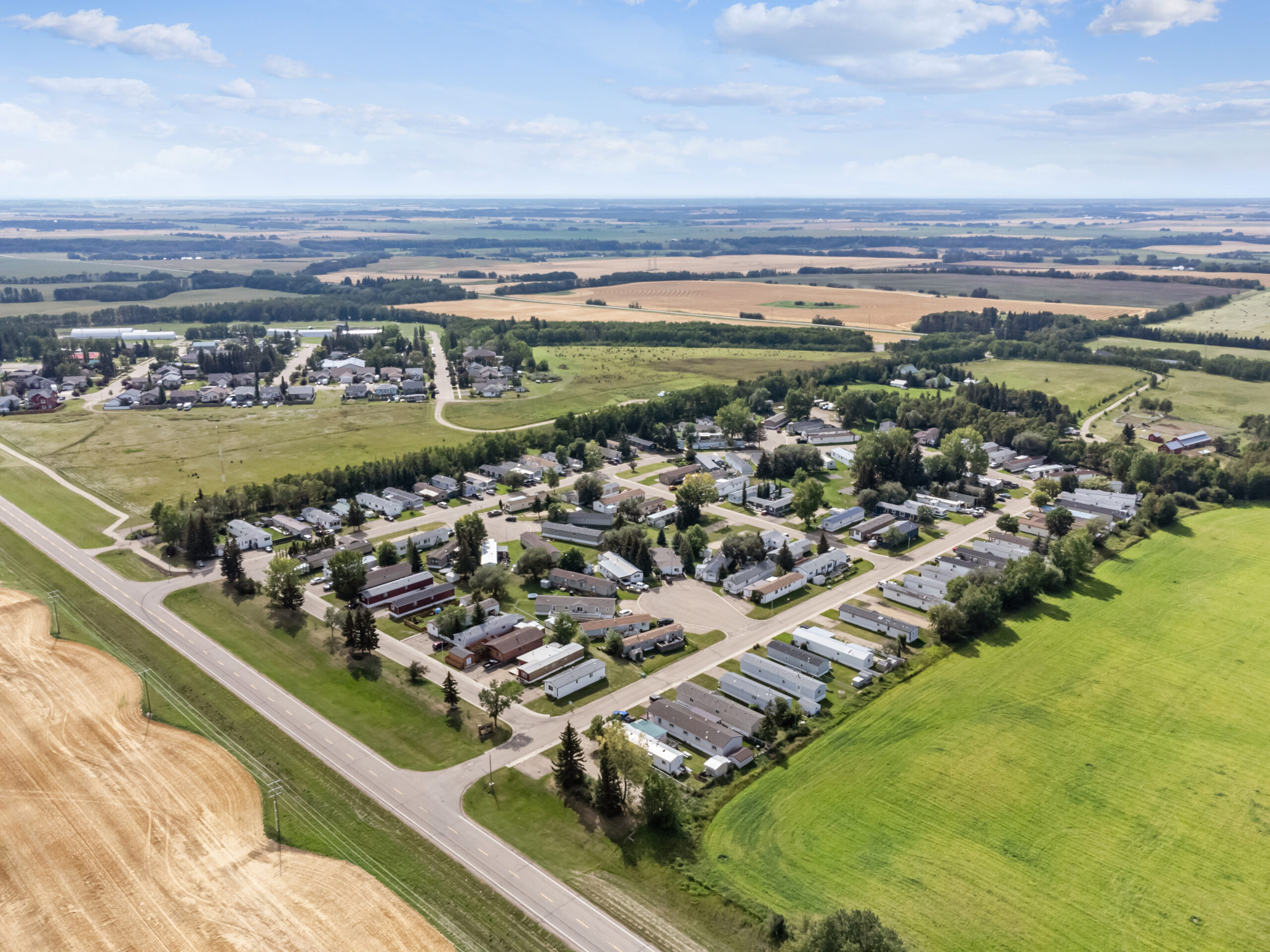 With 124 beautiful sites, Kountry Meadows offers an array of amenities designed to enhance your quality of life. Nature enthusiasts can indulge in leisurely walks through our community that is nestled amongst mature trees and landscaping, providing a serene escape into nature. For families with children, the conveniently located onsite playground offers endless hours of fun and adventure. Kountry Meadows takes pride in its well-maintained infrastructure, including paved roads and sidewalks that provide easy access and safe pathways for residents to navigate the community. In the winter months, residents can rest easy knowing that snow removal from common areas is diligently taken care of, ensuring hassle-free mobility throughout the neighbourhood. The expertly designed landscaping of the common areas adds an aesthetic appeal, creating a serene and welcoming atmosphere for all who call Kountry Meadows home. 
Located a short 20-minute drive to the city of Red Deer, residents have easy access to a wide range of amenities including:
Hospitals and Health Facilities.
Libraries.
Museums and Interpretive Centres.
Shopping Centers.
Schools.
Local Support Services.
When you join Kountry Meadows, your purchase price covers not only the home itself but also taxes and setup. Our Community Managers handle communal maintenance, ensuring the common areas and amenities are well-maintained for your enjoyment. You'll have access to a range of amenities, including nature trails and an onsite playground, perfect for relaxation and recreation.
While the purchase price covers the essentials, there are a few additional costs. Any applicable taxes on your home purchase are your responsibility. Monthly lot rent, fees for water, taxes, and other services are separate. Utilities like hydro, heat, cable, and internet are not included, allowing you the flexibility to choose and manage your own providers.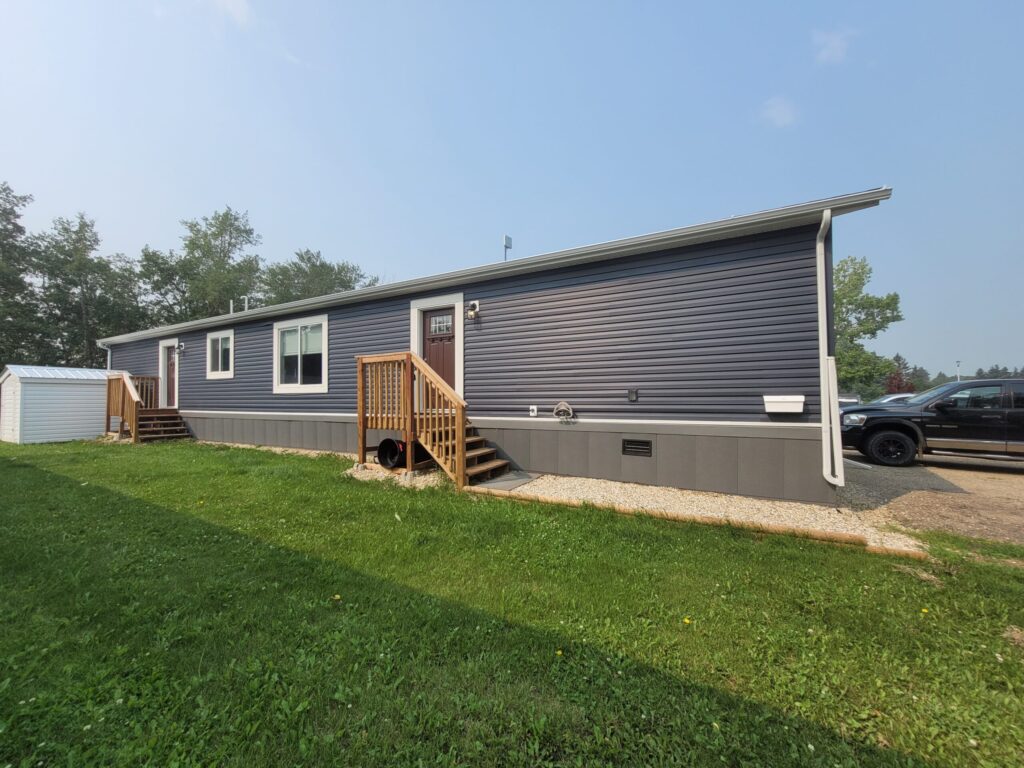 Meadow Drive Lot
Pet-Friendly 3 Bedroom 2 Bathroom Home
$1,530/mth
3 Bedroom
2 Bathroom
16 x 72 sq ft
Includes an open floor plan connecting the living room, dining area, and kitchen, creating a spacious and comfortable atmosphere for both family gatherings and entertaining friends.  A fully equipped kitchen with modern appliances, ample countertop space, plenty of storage, three well-appointed bedrooms and a dishwasher, washer and dryer.
*Prices as of Aug 3rd, 2023. Subject to change and availability.
The Kountry Meadows community offers a host of advantages that make it an appealing place to call home. With abundant job opportunities across industries like oil and gas, agriculture, and manufacturing, it's an ideal location for career growth and entrepreneurial ventures. The community's proximity to major cities allows for easy commuting, while its lower cost of living compared to larger cities makes it affordable. Outdoor enthusiasts can enjoy a diverse range of recreational activities including hiking and biking trails, lush parks and plenty of natural areas to explore!
Nearby Outdoor Attractions
Wasakoo Nature Centre: Visit the Nature Centre to embark on a captivating journey of hands-on natural history interpretation, engaging interactive exhibits, and a treasure trove of unique books and gift ideas. Discover a world of wonders and endless possibilities at the Kerry Wood Nature Centre, where nature and knowledge intertwine for an unforgettable experience.
Canyon Ski Resort, Alberta's largest non-mountain resort including Alberta's first and only Alpine coaster. This resort offers a Terrain Park, Snow Tube Park, a rustic lodge, cafeteria, and cozy lounge. A day at Canyon is sure to be fun for everyone.
Interested in purchasing a home at Kountry Meadows?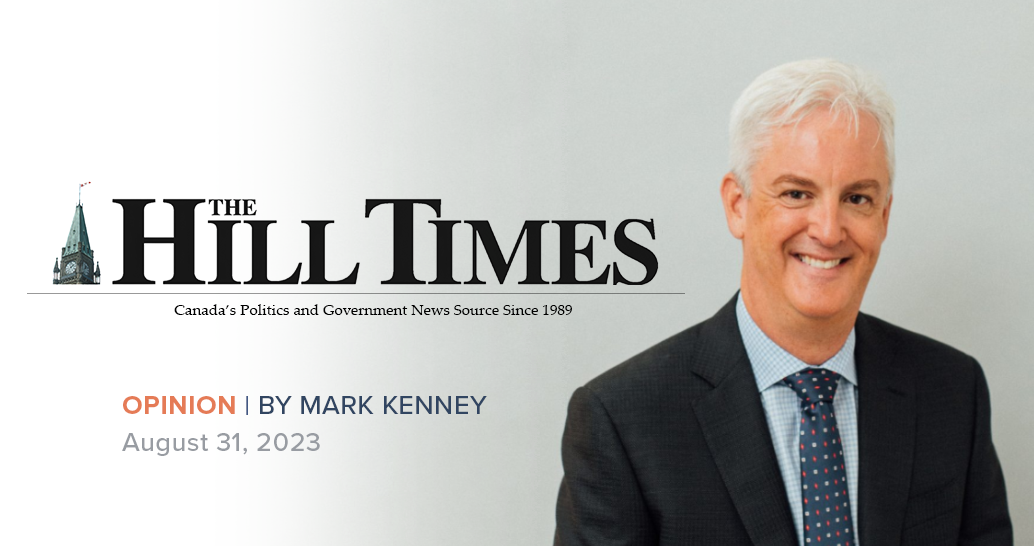 Op-ed published in The Hill Times. Expanded immigration can work hand-in-hand with the construction industry's goals to open the way to uild the 3.5 million