CAPREIT Celebrates World Health Day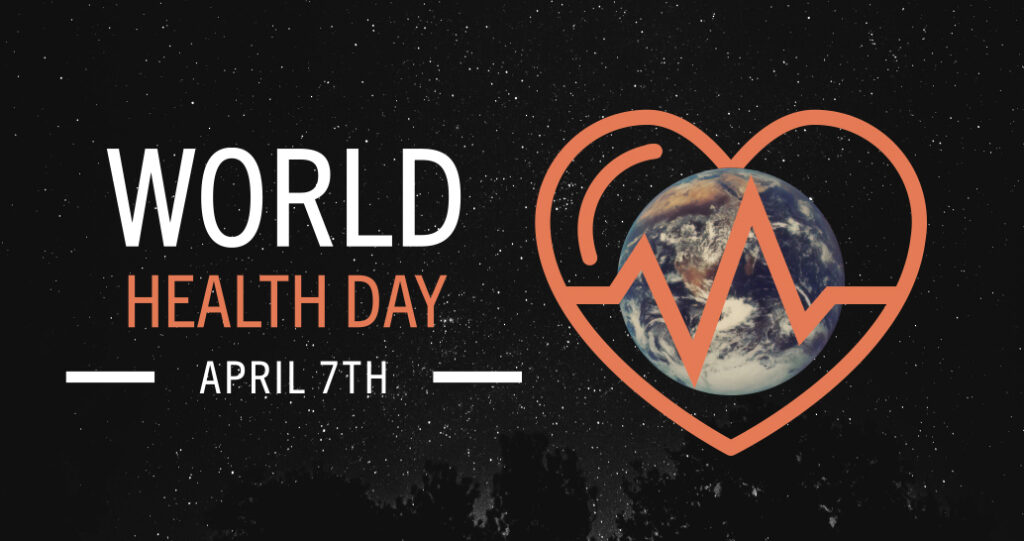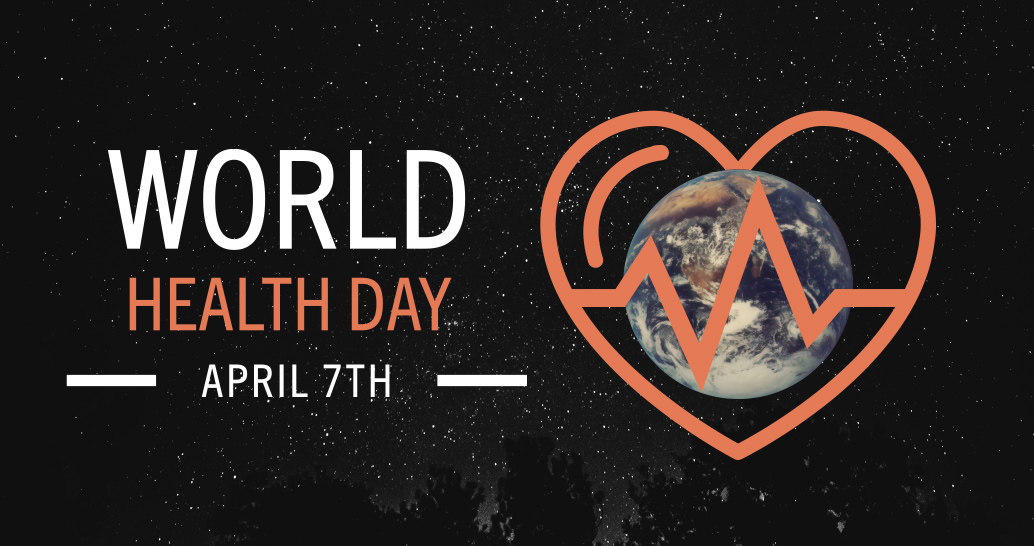 Happy World Health Day! This year's theme is 'Our Planet, Our Health' which focuses on the importance of keeping humans and the planet healthy, in order to create livable communities, where clean air, water and food are available for all.
CAPREIT has long been committed to implementing programs and technologies that help reduce our environmental footprint globally, which impact the health and well-being of those in the communities we serve. As we look to shape these communities, we aim to minimize our environmental impact by making our properties more energy efficient and provide the necessary resources to create thriving communities for our CAPREIT residents. We have a network of manufacturers and vendors that source the newest and most innovative technology that allows even greater reduction in energy use and services.
Here are just a few examples of our most recent community sustainability and wellness initiatives
Investments in Energy Savings and Conservation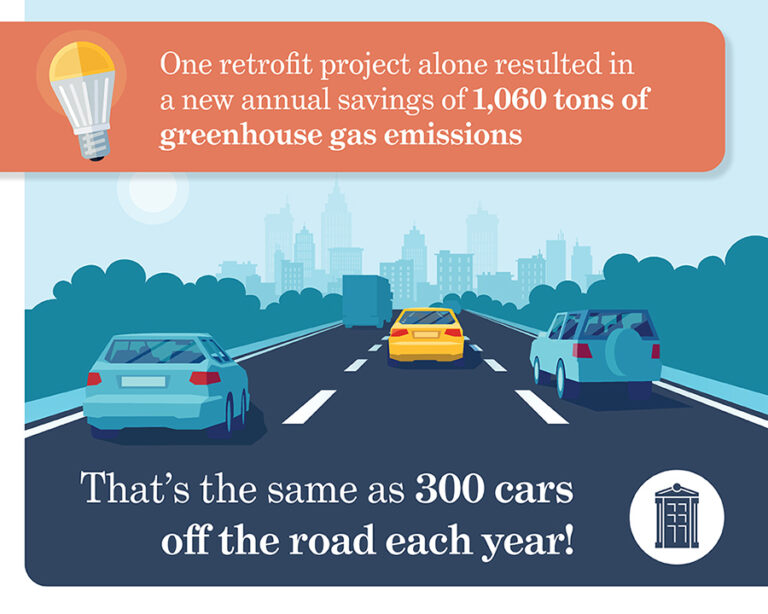 Despite the pandemic, CAPREIT invested $15 million in 2020 toward. One retrofit project alone resulted in a new annual savings of 1,060 tons of greenhouse gas emissions – that's the same as 300 cars off the road each year. We are steadfast in our commitment to sustainability and will continue to integrate environmentally responsible strategies into our business. 
Urban Gardens – Growing with our Residents
2021 represented the first year of CAPREIT's urban garden project at three sites in Toronto and one in Montreal. Through our commitment to continuously seek opportunities to be the best place to live for our residents, our mandate was to provide our residents with sustainable initiatives that offer food stability and promote health and wellness amongst these residential communities. The garden season has ended, and we are pleased to share the impact our CAPREIT urban gardens.
More than 20 variety of edible plants and vegetables were grown and approximately 300 pounds of food was harvested and shared among our residents at each site. Garden overflows were donated to local foodbanks, such as Sistering on Bloor Street, The Lighthouse Centre and Harmony Hall, in Toronto, ON.
At the end of the season, we asked our residents at these sites their opinion on the gardens and we were delighted with their responses.
We look forward to the continued growth of greener and more resilient communities with urban agriculture coming soon in Spring 2022.
Promoting Community Health and Wellness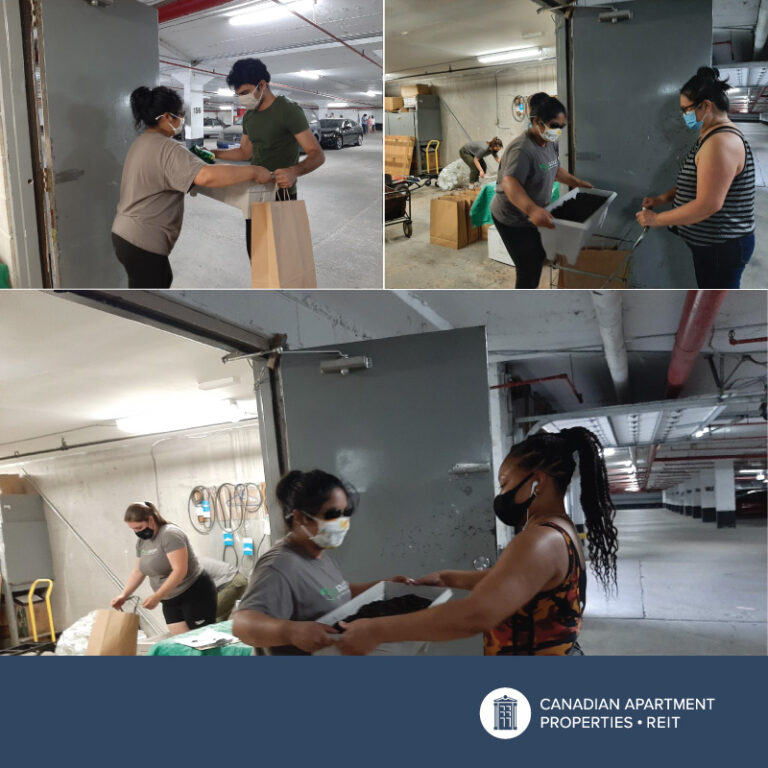 Distributing balcony gardening kits at Knightsbridge Kings Cross apartments in Brampton, Ontario
In June 2021 Ecosource and Toronto and Region Conservation Authority (TRCA), in partnership with CAPREIT came together to provide food-growing initiatives at the Knightsbridge Kings Cross apartments in Brampton, Ontario. They distributed balcony gardening kits to residents so they could grow their own herbs or vegetables.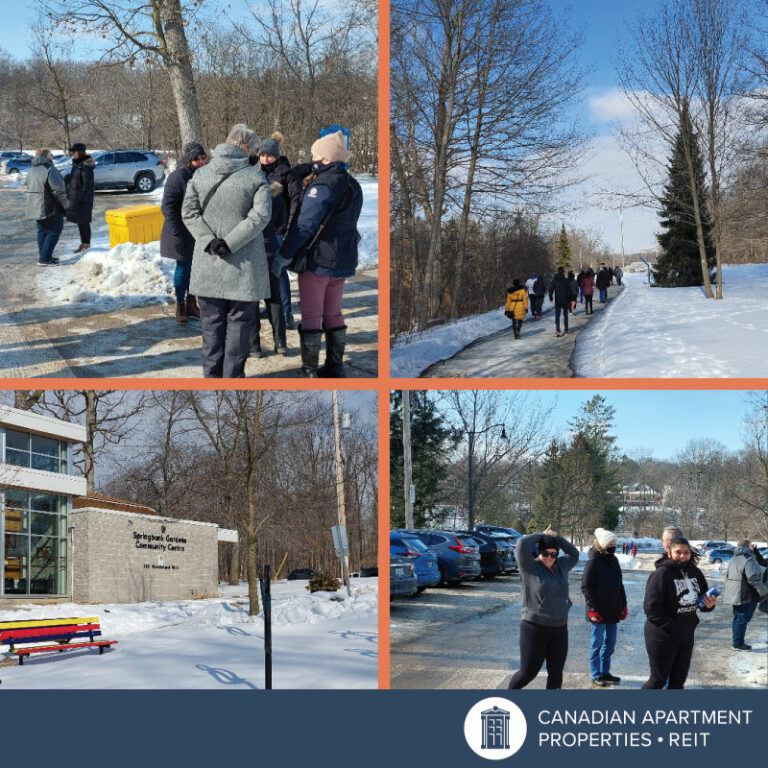 CAPREIT celebrates Heart Health month to promote cardiovascular health in our communities
In February CAPREIT celebrated Heart Health Month, a time when all people can focus on their cardiovascular health.
Our property team at Springbank Gardens in London, Ontario held a 2 kilometer walk for residents and staff of their community.
The wellbeing of our residents is vital as we continue to build thriving and healthy communities. We are so proud of the work our property teams do to foster and encourage the physical, mental and social well-being of our communities.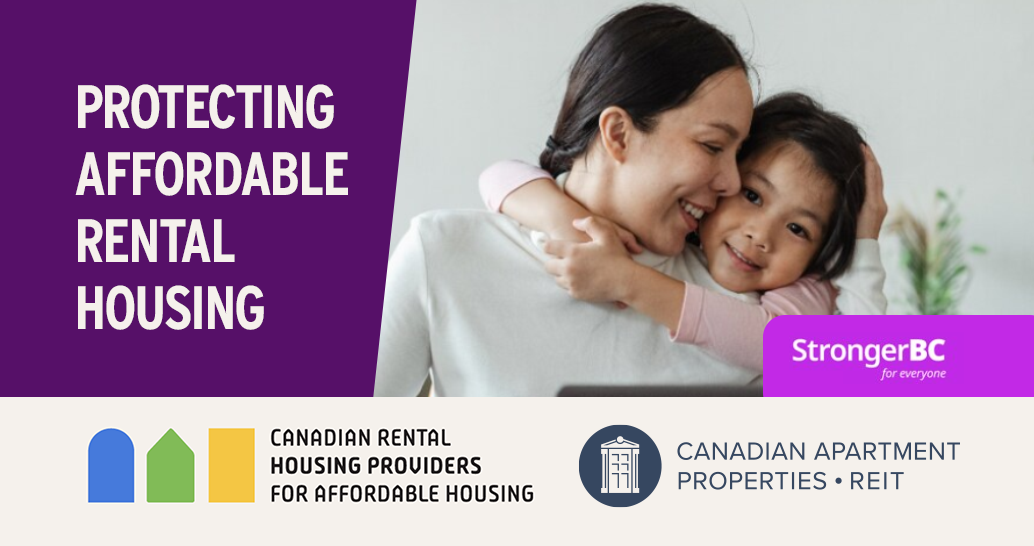 A cost-effective tool for affordable long-term rental housing for vulnerable communities Ottawa, Canada, January 19, 2023 (Globe Newswire) – Canadian Apartment Properties Real Estate Investment …