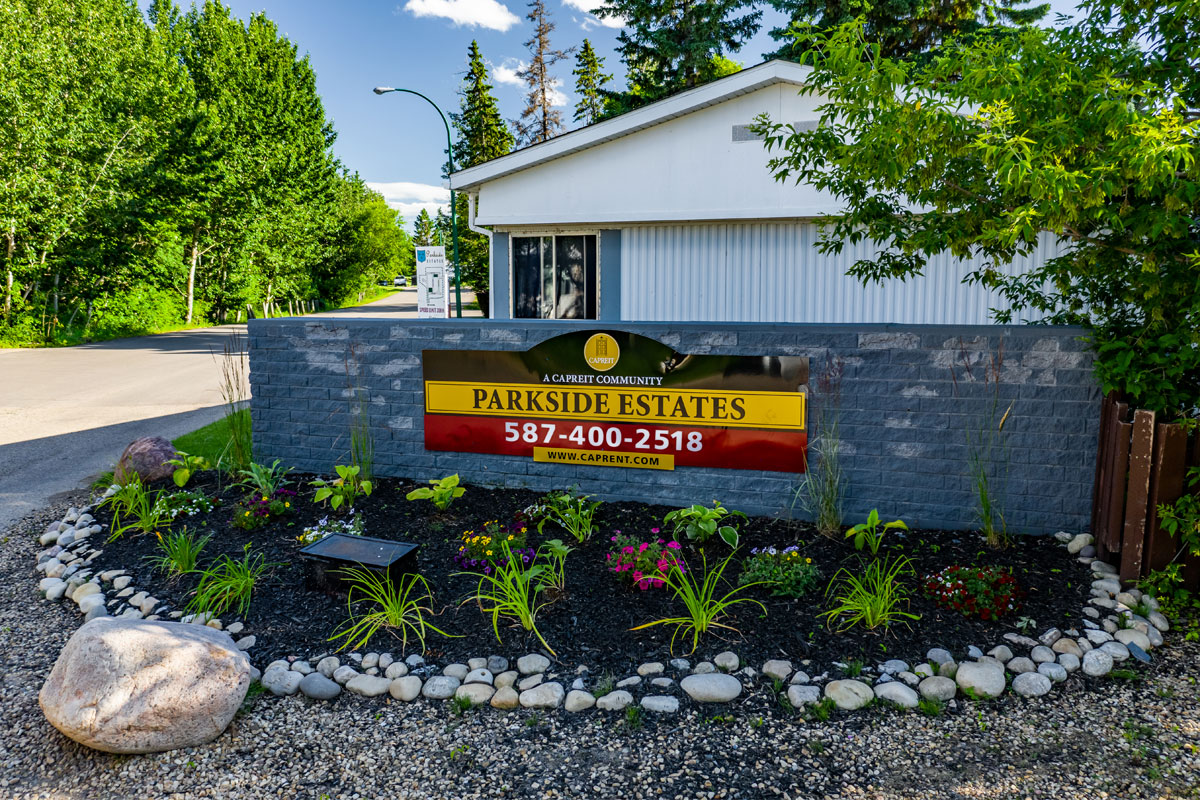 Parkside Estates
100 Parkside Drive, Red Deer, AB, T4P 1K1
Contact Cynthia Reed, Community Manager
08 parkview ave, Red deer, AB, T4P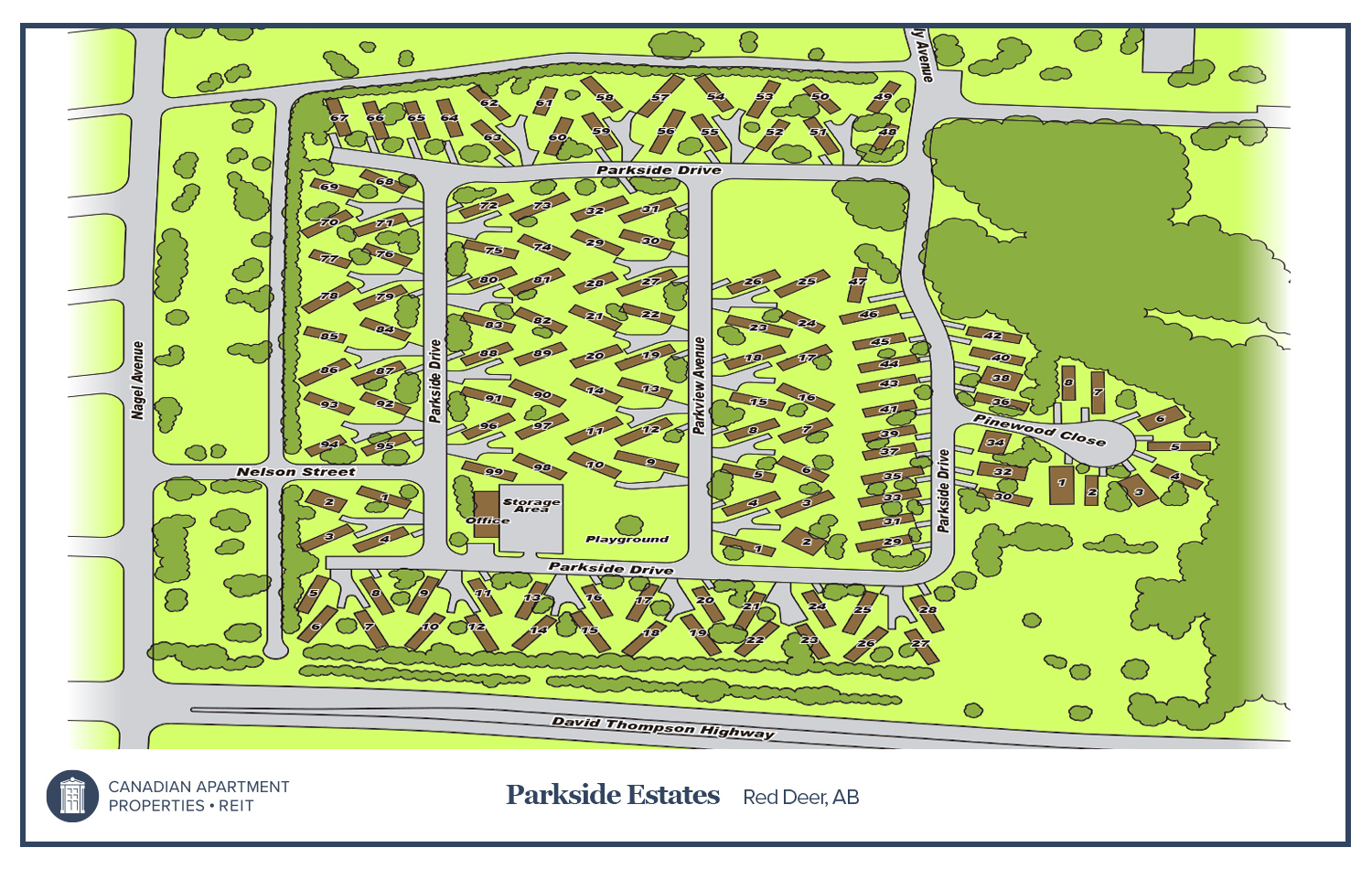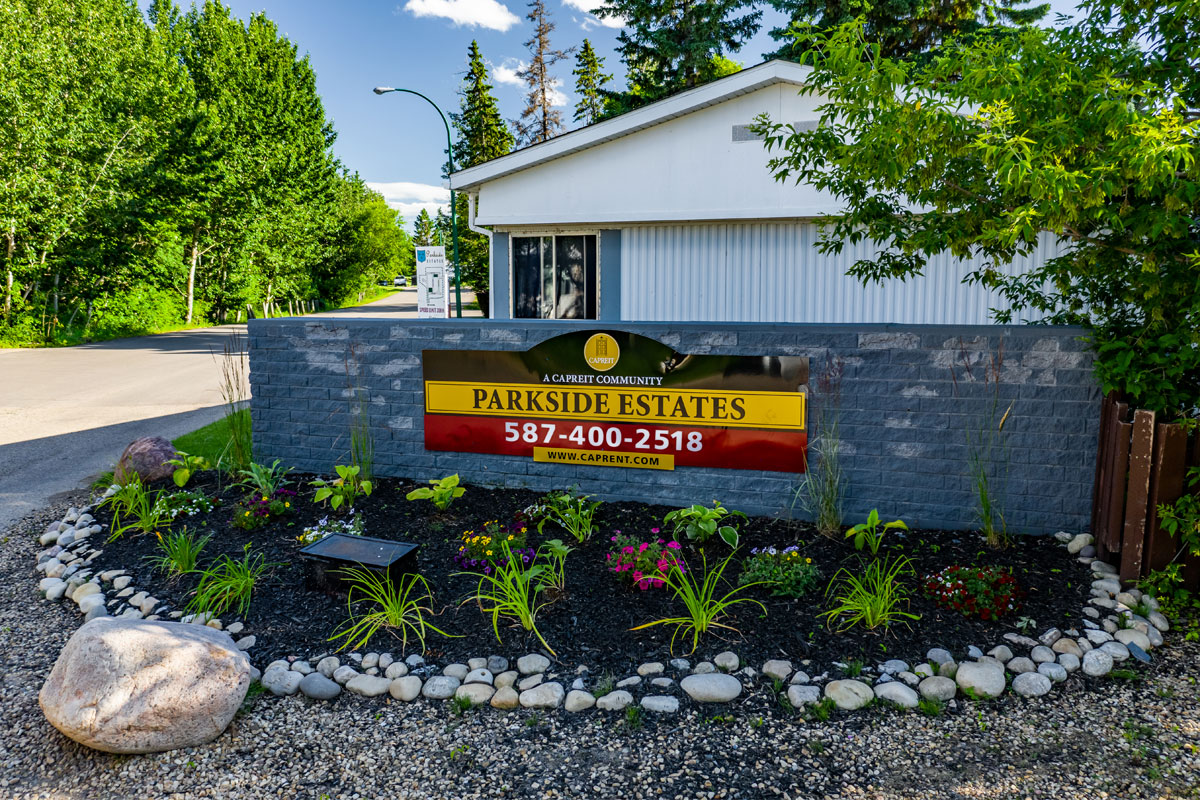 Community Features

Parkside Estates is located in a desirable and established residential area of Red Deer which is close to public transit, shopping, entertainment, and health care, making this community an ideal choice for families or seniors.

There are 139 sites on 20 acres of land in this community.

Nearby Amenities

Parkside Estates is located approximately three kilometers north of downtown Red Deer and is close to the major highways #2 and #11. Residents of Red Deer enjoy an excellent quality of life and close proximity to the Sylvan Lake area.

Residents in CAPREIT Manufactured Home Communities own their home but lease the land on which the home is built, with one of the benefits being a much reduced cost of ownership. Our residents and professional management team make these communities more than just your traditional mobile home park or trailer park in Red Deer with their strong focus on a friendly community atmosphere.