Frequently Asked Questions
Are facial coverings required in CAPREIT communities?
It is recommended that all persons wear a mask or face covering in all common areas. For the consideration of other residents, we ask that you maintain as much physical distancing as possible between other residents and visitors. This is recommended for all CAPREIT employees, residents, visitors, contractors, sub-contractors, and any other individuals entering the premises.
Signage communicating these requirements will be posted throughout each property and at each entrance.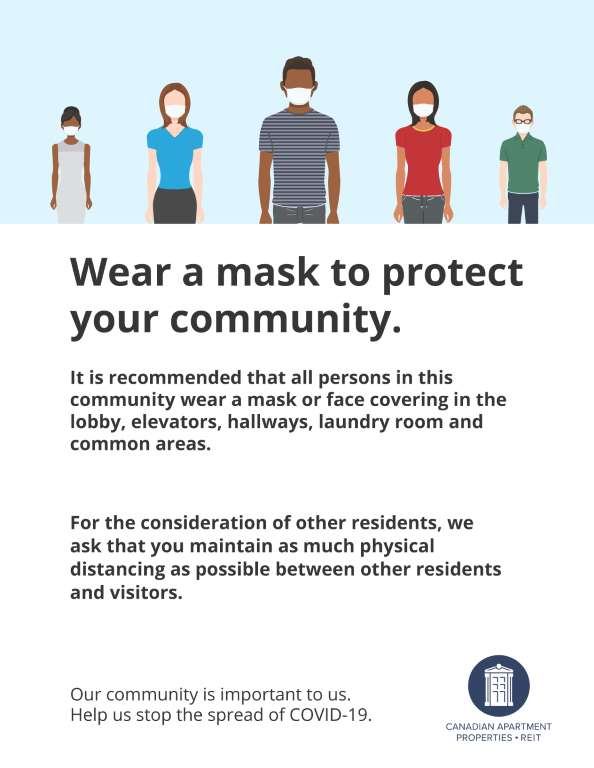 While we can't always predict when a disaster will strike or what unfortunate event will occur, tenant insurance policy will give you peace-of-mind. If you …